News
KZ RV Celebrates 50th Anniversary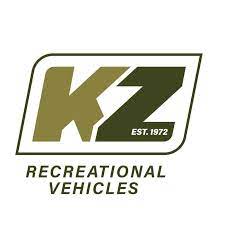 For 2022, KZ Recreational Vehicles is kicking off its 50th anniversary celebration. The company said it was founded on the principles of quality, fairness, courtesy and integrity – principles it follows to this day. KZ produces several widely recognized brands of towable RVs, including Connect, Durango, Escape, Sportsmen, Sportster and Venom, and Venture RV products including Sonic, Stratus and SportTrek.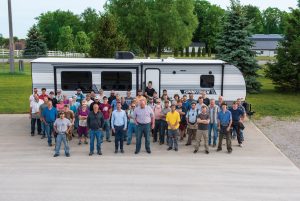 To celebrate this monumental occasion, KZ is offering a 50th Anniversary Package on all flagship 2022 Sportsmen travel trailers and fifth wheels – standard.
"KZ's Sportsmen line has always represented us, and for our anniversary, what better way to celebrate our heritage!" Marlene Snyder, vice president of sales and marketing, said.
Exclusively for 2022, the Sportsmen 50th Anniversary Edition boasts all the bells and whistles, and includes a modern farmhouse interior, climate package, off-grid option and many other elite features, including a 50th anniversary graphics package.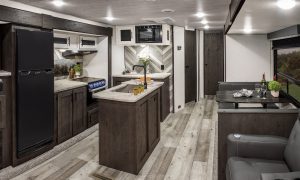 "The off-grid solar package includes a 100-Watt solar panel on the roof with controller and 1,000-Watt inverter," Snyder said. "The modern farmhouse interior combines modern-day design fundamentals like light and dark cabinetry with a cozy country home aesthetic, creating a uniquely fresh take on relaxing RV living."