News
Lack of Inventory Forces Cancellation of Florida RV Show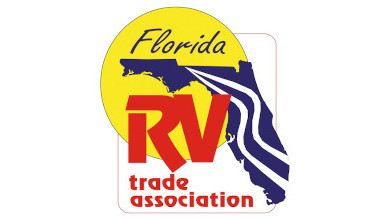 The continuing hot sales market for RVs by local dealers has unfortunately put a damper on southwest Florida RV shows. A lack of inventory has prompted sponsor Region 1 of the statewide Florida RV Trade Association (FRVTA) to cancel this year's 26th Annual RV SuperSaver Show. This annual end-of-season event was scheduled to take place once again at the CenturyLink-Lee County Sports Complex in south Fort Myers in April.
"Due to supply issues and a continuing shortage of new and used RVs, our show committee had to make the difficult decision to cancel our annual shows this winter season," said Region 1 President, Everett Henkel III, of RV Kountry. "We realize the public is clamoring for our products, but we wanted to continue our decades-long tradition of showcasing the finest RV products available at our events and at this time it just isn't possible."
This was the second time this winter season that Region 1 has had to cancel an event due to a lack of dealer inventory needed to properly stage a show. This past January the 36th Annual Fort Myers RV Show, the largest dealer-sponsored RV Show in Florida, was canceled after participating dealers reported an extreme shortage of inventory.
According to the latest sales statistics from RVIA, the industry just wrapped up seven months of record retail sales, ending the year with more than 515,000 retail registrations. This trend has continued into the new year, with January recording the best sales ever for that month with a 26 percent increase year-over-year from January 2020.
Henkel said he remains hopeful that all inventory issues and the pandemic will end as the fall season approaches.
"At this time, we do plan to stage a fall show as well as the return of our annual Fort Myers RV Show next January at the Lee Civic Center," Henkel said. "Until then, I know those interested in RVing will continue to visit our local dealers until they discover that perfect RV that will take them on an outstanding road trip to experience our great nation."