News
Lazydays RV Announces Tennessee Airstream Dealership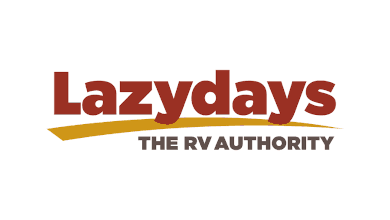 Lazydays has announced it is opening "Airstream of Knoxville at Lazydays RV", a dedicated Airstream dealership in Knoxville, Tenn. This will be the second Lazydays dedicated Airstream dealership in the United States in addition to its recently announced planned opening of a dedicated Airstream dealership in Ramsey, Minn. The new Knoxville dealership will have an Airstream dedicated showroom, sales staff and service technicians.
"We are very excited to expand our relationship with Airstream with the opening of our second dedicated Airstream dealership," said William P. Murnane, Lazydays chairman and CEO. "Given the strength of the Airstream and Lazydays RV brands, we are confident this dedicated dealership will grow Airstream's market share in Knoxville and help create Airstream customers for life for both Airstream and Lazydays."
"We are very happy to expand our partnership with Lazydays in launching another Airstream exclusive sales location," said Bob Wheeler, president and CEO of Airstream, Inc.  "Our relationship with Lazydays is growing in multiple RV markets and we believe Lazydays is a perfect fit for the iconic Airstream brand and the high expectations of quality from our loyal customer base."
Lazydays currently operates eleven dealerships across multiple states including Florida, Colorado, Arizona, Minnesota, Tennessee, and Indiana; and operates a dedicated Service Center location near Houston, Texas.  It recently announced its intent to add a second dealership location in Minnesota and acquire Sprad's RV in Reno, Nev. and Chilhowee RV near Knoxville.