News
Lazydays to Acquire Sprad's RV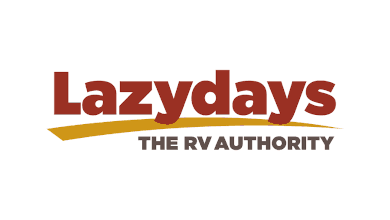 Lazydays Holdings has announced that it has signed a letter of intent to acquire Sprad's RV, located in Reno, Nev. According to the announcement, Sprad's RV has a strong presence in the rapidly growing Reno, market. Sprad's has a wide selection of RV brands including Grand Design, THOR, Forest River and Lance. The acquisition of Sprad's is expected to be finalized within 30 -60 days.
"We are extremely pleased to announce our intent to acquire Sprad's RV as we continue to execute our geographic expansion strategy," said William P. Murnane, chairman and CEO of Lazydays. "Sprad's has served the rapidly growing northern Nevada market for over 15 years and is well positioned for significant growth. Patrick and Laura West have built an outstanding organization and a very well-run operation. We are thankful and honored that they have chosen Lazydays to guide their business into the future and we will do our best to honor their outstanding stewardship and leadership with continued success. We are very excited to welcome Sprad's RV and its tremendous team into the Lazydays' family of dealerships."
Lazydays currently operates eleven dealerships in Florida, Colorado, Arizona, Minnesota, Tennessee, and Indiana; and operates a dedicated Service Center location near Houston.