RV News
Leisure Systems Completes Three-Day Training for Jellystone Park Personnel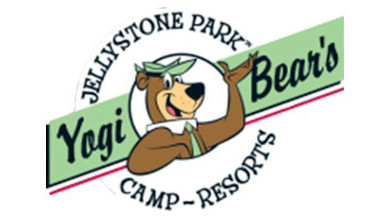 Leisure Systems Inc., the franchisor for Jellystone Park campgrounds, recently held its annual training session, the Certification and Management Training Program (C.A.M.P.) at the Jellystone Park location in Pelahatchie, Miss.
"CAMP 2021 was a success!" said Marley Behnke, Leisure Systems' director of franchise education. "We utilized the Jellystone Park location in Pelahatchie to demonstrate how the assessment process works and the expectations that go along with it. We asked attendees to explore the park and point out areas where the park excelled in branding as well as areas where the park could improve its branding. We also asked attendees to look for potential risks throughout the campground to ensure they could identify similar risk management issues at their own campground."
Attendees also learned about potential revenue possibilities. "With the help of Nikki Ammons and her team at Pelahatchie, we were able to provide a themed breakfast with Yogi Bear and Cindy Bear that included donut decorating, so attendees could experience one of the many ways to offer revenue-generating activities utilizing the costumed characters at a Jellystone Park location."
Educational seminars covered a variety of topics, including guest service, leadership, recreation management, retail 101, and marketing.
Evening activities included networking opportunities, singalongs, and fireside games that attendees could take back to their parks. "We ended our time together reviewing costume care and usage as well as the importance of implementing the new gift card program," Behnke said.
The success of the Jellystone Park campgrounds helped Leisure Systems earn a spot in Entrepreneur magazine's Franchise 500 listing for the fifth year in a row, the company said.