News
LendingTree Study Sees Spike in RV Interest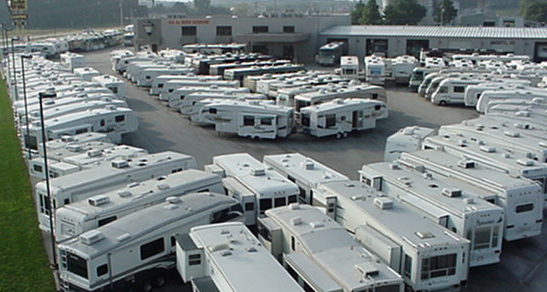 Lending Tree recently analyzed internal data for people who had submitted query forms for purchasing RVs and found some interesting numbers.
Interest in RV purchases spiked 162 percent in 2020 compared with the year prior. By comparison, interest in boats rose 104 percent in that same period, while interest in cars and light trucks dropped 26 percent.
June 2020 saw a 303 percent year-over-year increase in the number of people completing purchase query forms for RVs, compared to June 2019. According to Google Trends, late June and early July 2020 saw the most search interest in RVs in at least five years.
Even without the coronavirus pandemic, 2020 was shaping up to be a big year for RVs. Interest in RVs was up 41 percent and 56 percent, respectively, in January and February of last year compared to the year prior.
Vermont, Delaware and Maryland saw the most increased interest in RV purchases between 2019 and 2020. Hawaii (80 percent), Iowa (120 percent) and Maine (132 percent) saw the lowest increased interest, despite the figures still being high.
People with higher credit scores showed greater interest in RVs year over year. Consumers with credit scores greater than 680 had an increase in RV interest of 174 percent between 2019 and 2020. For consumers with credit scores between 620 and 679, that figure was 163 percent, and 144 percent for those with credit scores below 620.
Traditionally, RV sales are seasonal and spike in the summer. However, the sustained interest in purchasing one shows consumers are looking for a year-round way to escape without risking exposure in hotels or restaurants, according to Jenn Jones, LendingTree auto expert.
"The numbers show that people see RVs as a safe way to avoid going stir-crazy," Jones said. "It gives families a way to cook and eat in their own bubble, rather than masking up and going to a restaurant."
States that saw the largest increases in RV queries: