News
Lippert Acquiring Furrion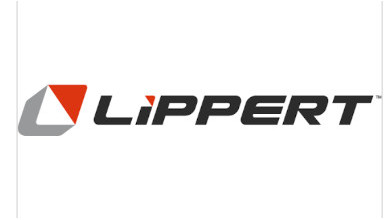 Lippert is acquiring Furrion, a leading distributor of a large range of appliances and other products to OEMs and aftermarket customers in the RV industry and other markets.
A purchase price was not disclosed.
Furrion's forecasted sales for 2021 are about $230 million. The transaction is expected to close in the third quarter of this year, subject to customary closing conditions including regulatory approval.
"We are very excited to welcome Furrion to the Lippert family," said Jason Lippert, president and CEO of Lippert. "Our organizations got to know each other very well during our partnership, in which Lippert sold Furrion appliances and electronic products to OEMs and aftermarket customers throughout the United States and Canada. Furrion has a strong management team led by CEO Darren Ho and Chief Technology Officer Steve Bell, along with Furrion's innovative R&D and engineering teams in Hong Kong, the United States, and mainland China. I believe the two companies can do great things together, and I look forward to seeing how we can innovate products to transform the industries we serve."
With headquarters in Hong Kong, China, and Elkhart, Ind., Furrion has become a premier supplier of appliance, appliance accessories, and audio-visual products since entering the RV industry in 2007 and is best known for innovating new appliance products and introducing state-of-the-art camera technology, Lippert said in its announcement.
Lippert said its plan is to use its existing relationships to expand Furrion's distribution of products into its sales channels, including RV, marine, Europe, and adjacent industries, as well as the aftermarkets of those industries.
Ryan Smith, group president of North America for Lippert, said, "Our sales and management teams on both the OEM and Aftermarket sides of the business are familiar with Furrion's products and business lines, which should make for a smooth transition as we integrate Furrion into the Lippert family following the closing."
"Furrion is extremely excited about this opportunity to join the Lippert family," said Darren Ho, Furrion CEO. "Over the life of the company, everything Furrion has accomplished has been due to its great team members and partners. As we move forward in taking Furrion to the next level, we could not have found a more complementary partner. Our history with Jason, Ryan, and their teams, the culture at Lippert, and its proven track record makes Lippert the perfect partner for us and together we hope to achieve amazing results."