News
Lippert Components Names Rhymer VP of Innovation
Lippert Components has announced the addition of John Rhymer as the company's new vice president of innovation. In this role, Rhymer will be tasked with leading LCI in new product innovation as well as improving LCI's existing catalog of other industry-leading RV- and marine-related products, functions, and features. Rhymer has an extensive career in the RV industry and is an avid RVer, owning and using several RVs over his lifetime, his new company said.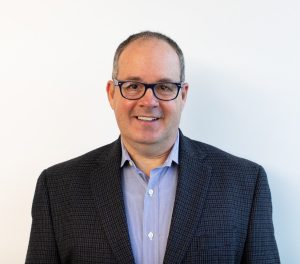 Rhymer has spent 40 years in the RV industry, most recently as vice president of operational improvement at THOR Industries. He began his career in 1981 with Georgie Boy Manufacturing where he fulfilled various roles in product development. After holding several positions with other RV manufacturers, Rhymer co-founded Heartland RVs in 2003 where he had several operational roles until the sale of Heartland to THOR in 2010. Rhymer included LCI's vast catalog of RV parts and accessories into the RVs he helped design and the company said that he  "understands how fit, form, and function can enhance the end-user experience."
"LCI is excited to add all of his product development experience onto its engineering and innovation teams," the company added.
Part of Rhymer's duties will be to be in close contact with members of the "Lippert Scouts" program. In 2020, LCI launched several consumer-focused programs in order to improve the customer experience with its products, most notably the "Lippert Scouts" program, which consists of specifically selected RV "super users" that provide the company with constant input regarding its products. The Scouts gather this input through interactions with other campers at campgrounds and RV parks around the country.
"We're beyond ecstatic to welcome John Rhymer to the LCI family," said Jason Lippert, CEO and president of LCI. "Ever since I've known John, when he ran the first RV down the Heartland production line, his focus has always been centered not on sales, but on the quality of the customer's experience with the RV products. He knows LCI is passionate about improving the customer experience, and with the influx of new RVers due to the global pandemic, the focus on improving product is absolutely essential, now more than ever, in order to keep all of these new RVers in the mobile lifestyle for years to come."
"After my initial retirement, I spent five years traveling North America in an RV and immediately recognized some necessary improvements we needed to make to the RVing experience," said Rhymer. "My passion is improving the customer experience wherever possible, and I am looking forward to working with the LCI team. There are a lot of opportunities out there to improve products that RVers use every day; and with Lippert's great track record of product development and their dedication to the end-user experience through their technical service, care center, and social media presence, I believe the time is now where we can really have a difference-making impact with the consumer experience for many years to come."