News
Lippert Deems Second Annual Volunteer Week a Success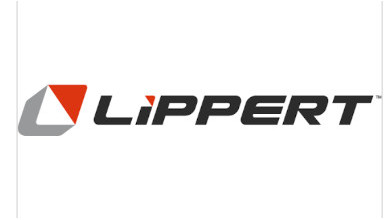 Lippert Components completed its volunteer week April 19-23 and said it had a successful weeklong experience full of team building, bonding, and giving back to the community.
Lippert partnered with National Volunteer Week for this year's volunteer week to encourage people all around the country to participate in giving back to their communities. The Northern Indiana locations had more than 1,000 Lippert team members come together to help pack 7,500 packages throughout the week which benefitted nonprofits in the area. Other Lippert divisions across the globe including CURT, Taylor Made, and plants in Europe also participated in the weeklong volunteer initiatives to showcase Lippert's widespread commitment to making a difference. Locally, the schedule for the week was as follows:
Monday, April 19: Care Camps
Tuesday, April 20: Local Elementary Schools
Wednesday, April 21: Food Bank of Northern Indiana
Thursday, April 22: Boys & Girls Clubs of Elkhart Co. & St. Joseph Co.
Friday, April 23: Center for the Homeless
Lippert has always had its eyes on the prize for being a business that is a force for good, and volunteer work is one of its key components in bringing that vison to fruition. Its company-wide volunteer initiative was launched in 2017, and since then, team members have united consistently to ensure that the Lippert give-back impact is felt in the communities where Lippert team members live, work, and play, day after day.
"We were so excited to partner with National Volunteer Week this year, and we are so proud of all the team members across the nation and internationally who got involved," said Michilah Grimes, director of Corporate and Community Impact. "As a company, we impacted thousands of lives in just one week. Our team members show up time and time again for those who need the support and love, and we are so grateful and humbled by this incredible experience. We would like to extend a huge thank you to Elkhart County Fairgrounds for allowing us to use their space free of charge for this volunteer event, as well as our community partners who made this possible including Welch Packaging, Siteworx, IRBN, Ben's Pretzels, and Dips Ice Cream. We couldn't have done this without you! We are excited to continue making a difference and pushing toward our yearly goal of 100,000 hours of service!"
The 2021 volunteer week was the first of many volunteer activities Lippert has planned for this year. Lippert leaders, team members, and partners are looking forward to a year of service that continues to set the foundation for bringing communities together and serving for a greater purpose.