News
Lippert Growing Aftermarket Sales Team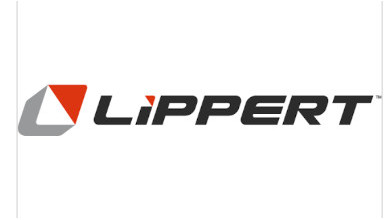 Lippert has announced it has been progressively growing and developing its aftermarket sales team to continually broaden its impact on the RV industry. The company said it is currently looking to maintain that momentum by adding an experienced regional sales manager to its Southeast region.
Lippert said its sales managers play a key role in serving its dealer partners and driving revenue through their imperative focus areas.
"Lippert's aftermarket sales team offers a complete line of world-class marketing and merchandising displays to dealerships throughout North America. With its thorough product knowledge and forward-thinking strategies, the team has an objective of gradually changing the face of dealerships with innovative, state-of-the-art displays," the company added. "It places a strong emphasis on customer support, developing meaningful partnerships, and making positive, effective changes in dealerships with impacts that go beyond yielding immediate results. The team takes great pride in the unique interfaces and user experiences of its displays, which deliver distinctive touchpoints for retail."
"With exciting new displays and creative merchandising offerings, Lippert has made my parts stores look really fresh, innovative and customer-friendly like never before," said Manny Carlson, vice president of fixed operations at Holiday World RV.
Lippert currently has nine regional sales managers across North America that work directly with RV dealers in the marketplace on a regular basis.
"As new acquisitions and new product launches hit our bucket, my goal is to identify the right pieces to add to our puzzle, who will thrive within our culture and be amazing assets to this team," said Matt Clauss, national sales manager. "Aftermarket is where senior leadership sees the impact for our largest opportunity for growth for Lippert. There is a great runway in front of us, and plenty of exciting development opportunities coming our way."
Candidates interested in the Southeast regional sales manager position, which covers Mississippi, Alabama, Georgia, South Carolina, and Florida, can click here for more information.