RV News
Lippert Launches 'Lippert Cares Foundation' for Employees

Lippert is introducing the "Lippert Cares Foundation," a nonprofit for Lippert team members experiencing unforeseen financial hardships.
"Rooted in the core values of Lippert's corporate culture, the Lippert Cares Foundation is a nonprofit organization aimed at providing resources for Lippert team members experiencing unforeseen circumstances," the company said. "The launch aligns with Lippert's Everyone Matters initiative, with an overarching goal of providing a safe, supportive workplace that allows team members to pursue a happier, healthier life outside of hardship."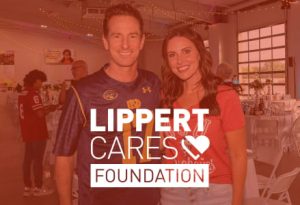 The foundation will primarily be funded by voluntary team member donations as well as a portion from the company. Team members in need can apply for financial assistance by way of the Hardship Program or Emergency Assistance Program.
"When people hear the word 'Lippert', they may initially think 'RV' or 'marine', but what I want them to think is 'people'," said Jason Lippert, president and CEO of Lippert. "Lippert is in the business of caring about people, and the launch of the Lippert Cares Foundation will enable us to walk more closely beside our team members during hard times that would otherwise be devastating for their families. We would not be where we are without the hard work and dedication of our people, and the foundation is an additional way for us to show we care."
Discussing how the foundation came about, Michilah Grimes, director of corporate and community impact at Lippert, had this to say: "I am truly beside myself, having watched this program grow from what it started as six years ago, after the passing of former team member, Jack Bond, to today, launching a foundation that will allow us to provide needed financial relief for team members experiencing a series of unforeseen circumstances. The foundation is excited to have hired Janelys Taylor, who is bi-lingual and whose sole focus will be ensuring the process for team members is as efficient as possible, seeing that they are already experiencing hardship. It's all about helping people be happier and healthier. If we can help them with something they are experiencing outside of our walls, I truly believe it can be life changing, and they will pass along the kindness."