RV News
Lippert Names Chief Culture, Leadership Development Officer

Lippert announced that Adam Kronk is joining the company as its chief culture and leadership development officer after serving as the Head of School at La Lumiere, an independent, co-educational boarding school with a mission to form character, cultivate scholarship and explore faith.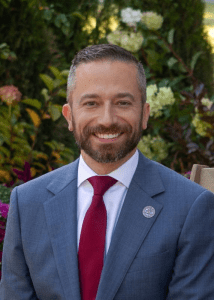 Before that, he was founding director of the Notre Dame Deloitte Center for Ethical Leadership in the Mendoza College of Business at the University of Notre Dame. There, he worked with Fortune 500 companies on fostering character and integrity in business by translating cutting-edge academic research into practical application while also teaching values-based leadership and ethics to undergraduate business students.
Having started his career as an English teacher, Kronk then worked overseas as Notre Dame's director of Campus Ministry Outreach in Europe before returning to South Bend and serving as chief operating officer of the Center for the Homeless, a nationally recognized residential facility providing extensive programming and on-site services to hundreds of men, women and children. He met his wife, Jacqueline, working there and together they moved to Cambodia to help lead an educational nonprofit in rural Siem Reap. In 2011, they moved back to Indiana and started a family while Kronk was running the Center for Ethical Leadership. The couple have four children.