News
Lippert Reports Record $1B in Q1 Sales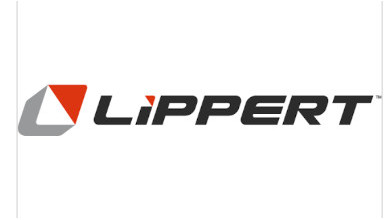 LCI Industries on Tuesday reported its first-ever $1 billion in net sales for a first quarter. This year's first quarter sales represent a 52 percent increase year-over-year from 2020.
"We achieved a record $1 billion in revenue during the first quarter 2021, which is a watershed moment for Lippert and an extraordinary accomplishment considering the significant labor and supply chain headwinds the industry has faced," said Jason Lippert, LCI Industries' president and CEO. "The wave of customers continuing to stream into the RV lifestyle is fueling one of the largest replacement cycles the industry has ever seen. This will undoubtedly serve as an additional tailwind to our already successful and fast-growing aftermarket business, which has nearly tripled in size over the last three years. Given the millions of RVs entering the parts replacement cycle, we remain confident that this will continue to propel our aftermarket business over the next several years.
"With heightened retail demand showing no signs of slowing and a long runway to get dealer inventories back to more normalized levels, Lippert is incredibly well-positioned as we move through 2021 and beyond. Our results over the last several quarters are a true testament to the strength of our leadership, team, and culture in withstanding operational turbulence and delivering superior performance," Lippert added.
Consolidated net sales for the first quarter of 2021 were $1.0 billion, up from 2020 first quarter net sales of $659.7 million. Net income in the first quarter of 2021 was $74.1 million, or $2.93 per diluted share, compared to net income of $28.2 million, or $1.12 per diluted share, in the first quarter of 2020.
Adjusted EBITDA in the first quarter of 2021 was $125.9 million, compared to adjusted EBITDA of $75.1 million in the first quarter of 2020.
The increase in year-over-year net sales for the first quarter of 2021 was primarily driven by record RV retail demand and strong aftermarket sales growth, according to the company. Net sales from acquisitions completed in 2020 and 2021 contributed approximately $41 million in the first quarter of 2021. Additionally, the start of the pandemic in the first quarter of 2020 had a negative impact on sales in that quarter.
The company's average product content per travel trailer and fifth wheel RV, adjusted to remove Furrion sales from prior periods, for the 12 months ended March 31, 2021, increased $122, to $3,476, compared to $3,354 for the 12 months ended March 31, 2020. The content increase in towables was a result of organic growth, including new product introductions, the company said.
Meanwhile, April 2021 consolidated net sales were approximately $365 million, up 522 percent from April 2020, as RV production increased significantly to meet elevated RV retail demand, and prior year comparative net sales were negatively impacted by COVID-19 shut-downs, according to LCI.