News
Lippert Rolls Out Mobile Care Unit for Employees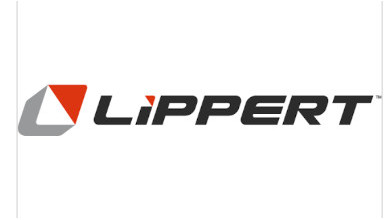 Lippert will soon begin offering free, on-site healthcare to more than 7,000 of its employees.
On Tuesday, the company opened its first Mobile Care Unit (MCU) with a ribbon-cutting ceremony at Lippert Plant 91, located at 2503 Banks Court, Elkhart, Ind. The MCU is a custom-designed, 30-foot RV that can provide primary services at no cost to all Lippert team members.
"We've said all along, 'What more can we do for our team members?''' said Lippert CEO and President Jason Lippert.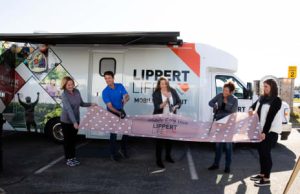 The Mobile Care Unit will provide three primary services to Lippert team members – acute care, chronic disease management and well-being resources. Care will primarily focus on biometric screenings for team members who want to "know their numbers" and assess their risk for certain conditions, including heart disease and stroke.
The unit boasts two exam rooms and a lab, and will be staffed by a nurse practitioner, registered nurses, Spanish-speaking providers and security, to ensure the safety of team members.
"Caring for people remains a top priority at Lippert," Lippert said. "That includes providing our team members with convenient and affordable access to health care. We're excited to offer this additional layer of support to help them improve their overall health and well-being."
The unit will rotate around among the 10 Lippert locations in the region.
Click here to see the full report from Dani Messick in the Goshen News.