News
Lippert Sales Top $1B for Quarter, Up Across the Board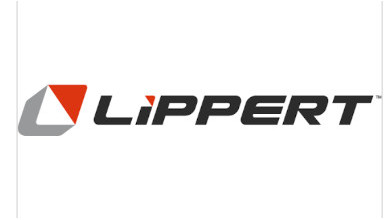 Lippert reported net sales in the third quarter of $1.2 billion, an increase of 41 percent year-over-year. Lippert's net income in Q3 was $63.4 million, compared with $68.3 million the same quarter a year ago.
The company said its North American RV-related OEM sales grew to $626.5 million in the third quarter, up 43 percent year-over-year, driven by record wholesale and retail demand for the quarter. And in the adjacent industries the company serves, it reported sales of $280.6 million, up 55 percent year-over-year.
Lippert's aftermarket sales grew to $219 million in the third quarter, up 18 percent year-over-year.
During the quarter, the company completed the acquisition of Furrion with $230 million of projected annual sales. Net sales in the recent quarter from acquisitions completed in 2020 and 2021 contributed approximately $79 million in Q3.
"We posted strong results in the third quarter considering significant cost pressures related to raw materials, freight, and labor. Our teams have continued to do an excellent job in managing the ongoing supply chain challenges to drive organic growth while meeting commitments to our valued customers," said Jason Lippert, LCI Industries' president and CEO. "We look forward to building on this progress with the addition of Furrion, which will further enhance our product innovation initiatives, while advancing our footprint into new markets, allowing us to become a more dynamic supplier in the recreation space globally.
"Historic levels of new consumers are continuing to take advantage of the outdoor lifestyle, and our aftermarket business is poised to benefit from the repair, replacement and upgrade cycles for the record number of RVs currently entering the market. We also remain focused on adding scalable capacity to meet this demand through new automation projects and other operational initiatives. These projects are designed to help us mitigate the impact of heightened material costs and labor constraints to maintain profitability. I am exceptionally proud of our performance this quarter and would like to thank the LCI team members for their dedication as we work to deliver value for shareholders.
Added Ryan Smith, group president for North America: "The integration of Furrion is well underway, and we are excited about the innovative product suite this acquisition brings. Our goal is to inject more resources into research, development, and innovation to introduce more great products to all of our markets."