News
Living Vehicle and Volta Power Partner on New Battery System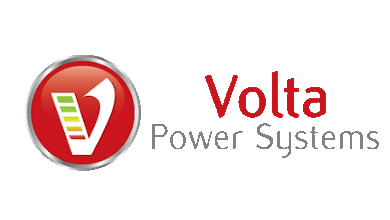 Santa Barbara, Calif.-based Living Vehicle has partnered with Holland, Mich.-based Volta Power on lithium-ion storage for the 2021 Living Vehicle luxury travel trailer that allows users to live off-grid and recharge electric vehicles (EVs).
The Living Vehicle offers up to 3,080 watts of solar and 47,600 watt-hours of energy storage – the highest capacity lithium-ion system available in a luxury trailer, according to the company. Living Vehicle owners can also charge their EVs at rates of up to 44 miles per charge-hour using optional 240-volt exportable power.
"To enjoy true off-grid living, access to reliable energy is a necessary and life-sustaining resource for safety, health and comfort," said Joanna Hofmann, co-founder and chief marketing officer of Living Vehicle. "Our customers value the flexibility to avoid RV parks and stay anywhere with all the luxury comforts of shore power."
Founded in 2017, Living Vehicle specializes in high-end trailers that it calls "more akin to a luxury apartment than an RV."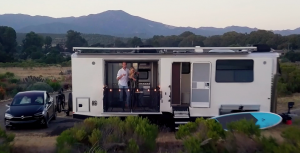 Its units blend modern architecture with self-sufficient technology to enable a high-end, off-grid living experience. The luxury trailers leverage advanced energy storage, redundant generation and water conservation technology to preserve and extend utility resources for days or weeks while still supporting high-power amenities like air-conditioning, appliances and entertainment. Coupled with solar and optional liquid propane generation, Living Vehicle offers customers the opportunity to maximize their time off-grid.
"With the continued disruption of COVID-19, advanced energy is helping us reimagine what's possible for adventure, safety, and everyday life," said Jack Johnson, founder and CEO of Volta Power Systems. "More than any other trailer on the market, Living Vehicle uses the Volta system to its fullest capability, creating an off-grid experience never before possible."
Living Vehicle is releasing three different models for 2021, each with increasing Volta system sizes accompanied by hefty solar power generation setups.