RV News
Local News Talks RV Industry's Increasing Prices, Slowing Sales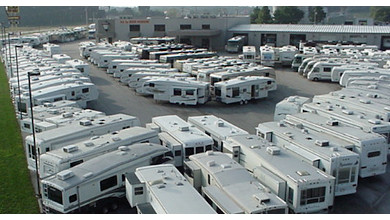 The rise in inflation and gas prices are beginning to impact RV sales. Retail sales of trailers are reported to be slowing, after prices increased 10% to 20%.
There's also been a shift with the pandemic. During the pandemic, more families were buying fifth wheel trailers. Parents being back to work and children in the classrooms, sales fell off their record pace.
With higher gas prices, the RV industry is now seeing a shift to lightweight travel trailers. But those prices have increased from about $15,000 to $20,000 in the past couple of years.
One saving grace for the RV industry is higher prices for hotels and flights, keeping RVs and trailers a viable option for some travelers.
Buying a motorized trailer is also fuel efficient. Over the years, mileage has improved to now 10 to 15 miles per gallon.
View the full report and video segment from Elkhart, Indiana's WSBT 22 here.