News
LOOK Trailers Donates to Food Banks in Five States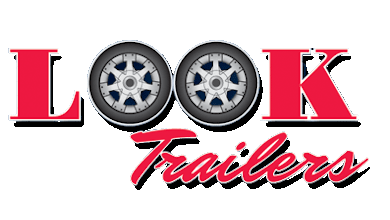 LOOK Trailers has announced it will donate $30,000 on behalf of their employees to Food Banks in the five states it has factories, to help those in need this holiday season.
"We know the holidays can be a difficult time for many and that's especially true this year with the added challenges and pressures of the pandemic," said Matt Arnold, founder and CEO. "Our employees wanted to do something to directly help those struggling in our communities during this holiday season. These gifts are made possible because of the hard work and sacrifice of our employees."
Food banks are among the many charitable organizations across America that have been severely impacted by COVID-19. They are facing increased demand for support, and operational capacity is strained. Many have seen drastic reductions in their food donation efforts as well as a significant drop in volunteers. These banks remain open and continue working tirelessly to serve those who rely on their services to feel safe and healthy.
"We would like to take this time to recognize and thank all employees and volunteers currently on the front lines working to meet the basic needs of our most vulnerable community members," said Roger Garrett, operations director at LOOK Trailers. "LOOK Trailers' employees see firsthand how people are struggling and know how important the local food banks are. They hold deep appreciation and respect for the impact they have in helping those that need it."
The Food banks that will receive this donation include St. Mary's Food Bank of Surprise, Ariz.; Church Community Services of Elkhart, Ind.; Middlebury Food Pantry in LOOK's hometown of Middlebury, Ind.; St. Paul's Lutheran Church in Mountain Top, Pa.; Caritas of Waco in Waco, Texas; and Tabitha's Way Local Food Pantry in Spanish Fork, Utah.