RV News
LOOK Trailers Employees' Actions Credited for Saving a Life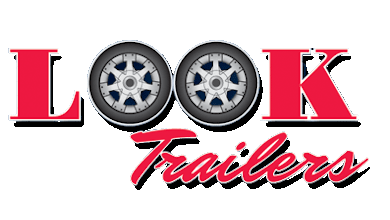 LOOK Trailers, a division of Novae, LLC, said that a group of employees at Formula Trailers in Bristol, Indiana, is being credited with saving the life of a co-worker who went into cardiac arrest while on the job.
Katie Braun, Michele Ballard, Dave Brandys, and Nicole Martin were attending to their normal duties in the office of the trailer manufacturer when one of their colleagues collapsed.
"One of my co-workers randomly collapsed. I heard a huge thud behind me, and turned to find her lying on the floor," Ballard said.
Katie Braun, who also heard the collapse, says she called for someone to call 911 but also knew what needed to be done.
"While I was trying to rule out a head injury from her fall, she stopped breathing," Braun said.  "I positioned her for CPR and got on the phone with the 911 operator. We prepared her for the AED machine, and I told Nicole to begin compressions. We continued until paramedics arrived just moments later. Everyone involved did exactly as they have been instructed to do."
Nicole Martin, who is a designated first responder with Formula Trailers and has been with the company for 2 years. She says she felt her training kick in being fully CPR certified and started chest compressions as Katie Braun also provided breaths to the person.
"I just kept going until paramedics arrived a few minutes later," Martin said.
The co-worker was rushed to the hospital and has made a full recovery after the incident. Bristol Fire and Rescue say they believe the Formula team's actions saved the person's life.
"We are beyond proud of these employees for their heroic actions on that day and the way they came together as a group to assist a coworker in a true life or death situation," James Vargo, Formula safety director, said.
The group of workers was awarded plaques for their assistance and bravery that day in a small ceremony this morning at the Formula Trailers offices in Bristol.