News
Louisiana Dealers Start Flood Cleanup As Demand Builds
This article is from our older website archives. Some content may not be formatted or attributed properly. Please
Contact Us
if you feel it needs to be corrected. Thank you.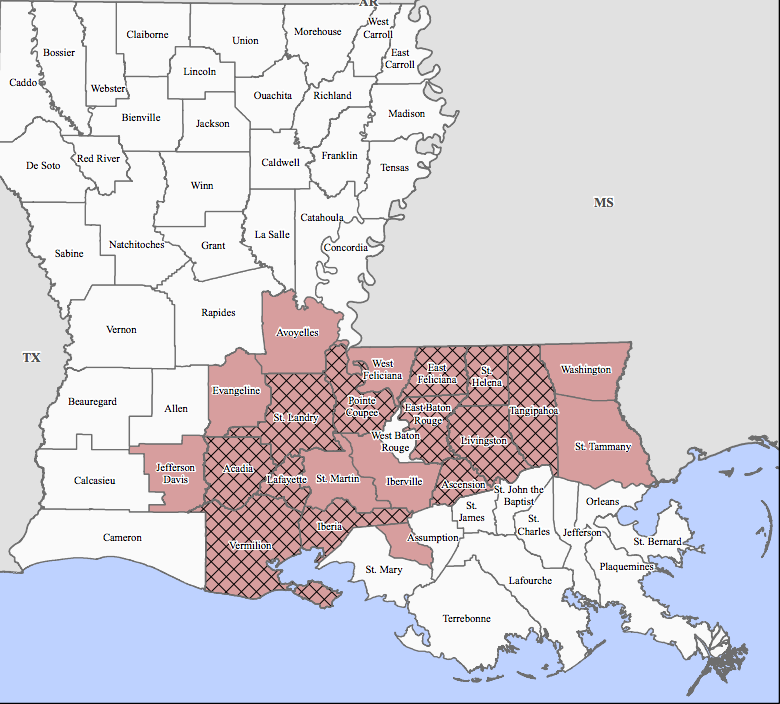 The mud deposited by a swell that reached as high as 30 inches at Miller's RV in west Baton Rouge, La., hadn't begun to dry before owner Doug Miller began his cleanup effort this week.
As floodwaters recede in parts of southern Louisiana and warnings of potential swells loom, Miller and several other RV dealers in the area are doing the best they can to clean up debris, salvage inventory and work through the red tape of insurance claims.
"When it came up, it came up with a vengeance – lickety-split – and nobody had time to do anything," Miller said during a phone call Thursday.
As he spoke, someone answered a ringing telephone in the room behind him. The caller was a potential customer, hoping the store could still do business.
"Just take names and numbers and tell them the moment we catch our breath, we'll give them a call," Miller told the person.
His phones – when they've worked – have rung regularly with the calls of potential customers searching for RVs and parts. RV industry members from across the country have called to offer what help they can provide, but Miller can't do much until he cleans up the business and makes an inventory.
"We're getting a tremendous demand for everything, but until I know what's going to be totaled and what's not going to be totaled. … We just haven't had time," he said. "More than half our employees have been under water at their homes, so they can't come to work and I understand that."
The flood, which the Red Cross has called the worst natural disaster since Hurricane Sandy flooded the East Coast in 2012, has left more than 20 Louisiana parishes labeled as Federal Disaster Zones, displacing thousands of residents.
RV dealerships affected in the area include Dixie RV SuperStores and its neighboring Camping World in Hammond. An employee at Berryland Campers in Ponchatoula said the company had temporarily closed its Hammond store for cleanup, reporting minor damages.
The storm, which dumped trillions of gallons of water on the state over the course of two days, put parts of the state underwater that most had previously assumed as safe. Specifically, the 40-mile stretch west of Baton Rouge along Interstate 12 to Hammond had not flooded in recent memory.
"I've been in this location for 30 years and have never had water on my parking lot, but we had about 36 inches of rain in two days," Miller said. "It wasn't any big rivers, it was just the small rivers and canals and creeks and ditches that overflowed."
Because much of the flooded area was not considered at-risk for such a disaster, Miller, like many victims, never purchased flood insurance for their structures.
As for the RVs on his lot, Miller said that most of his travel trailer stock was spared, while most motorhomes took on water. The water levels throughout the property varied widely. His parking lot had between 3 and 3.5 feet of water
"The showroom, and I'm not really sure how this happened, got about 24 inches, and the shop got about 30 inches," he said. "I've got another building next door that I have trailers around and it got about 10 inches in the building and 15 inches in the parking lot, so only one trailer got water inside it. Those were spared, but most of my motorhomes got water in them."
As he waited for an insurance adjuster that was scheduled to arrive a day earlier to appraise the damage to the RVs, he sifted through his parts shop, where water had covered the entire bottom row of his inventory.
The phone calls from potential buyers are a constant reminder of sales that the company may need during its recovery from the disaster, and the sooner he can get everything up and running, the better.
"There's demand … I had a customer call today who wanted five units, and said he'd want five more next week," he said.