RV News
MBA Insurance Returns as a Bronze Partner for RVDA Con/Expo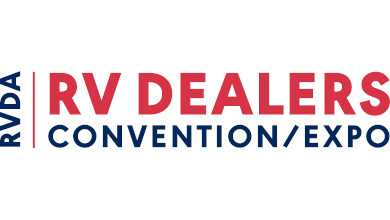 The RV Dealer's Association said MBA Insurance will continue as a bronze partner for the 2023 RV Dealers Convention/Expo. MBA has been a top-level supporter of the event for more than 20 years.
"MBA has been a strong partner of the RVRA and RVDA and a strong presence in the RV rental space for many years," said RVRA President Scott Krenek of Michigan's Krenek RV Center. "They have always gone above and beyond to make sure RV rental operators are up to date, providing forms, contracts, and education. Since the beginning, they have been and continue to be a leader in the RV rental industry."
"We strongly value the relationships we have built over the years with the members of the RVDA and RVRA," said Carlos Avila, president of MBA Insurance. "We genuinely believe in the value that the RVDA Expo delivers; it is the culmination of education, value and relationships, tenets of MBA. We are committed to support the RVDA this year and for years to come."
This year's convention is Nov. 6-10 at the Paris Las Vegas. For more information, click here.