News
Meeting Decides RVIA Direction for Next Year
This article is from our older website archives. Some content may not be formatted or attributed properly. Please
Contact Us
if you feel it needs to be corrected. Thank you.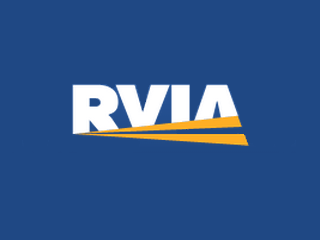 The RV Industry Association began its Annual Meeting this week in Saratoga, Fla., where the Association will consider its long-term goals in meetings that began Sunday and run through Wednesday.
Meetings through the first two days of the event at the Ritz-Carlton have centered on the Strategic Planning Committee, chaired by GE's Bob Parish, discussing the Association's long-term goals, according to RVIA Marketing and Communications Director Bill Baker.
The Executive Committee meets today to consider recommendations from the Planning Committee, according to Baker, but he was unable to comment on the agenda items until after the board reviewed them.
"They have a moderator that looks at the plan we have now, and reviews it, and says 'What do we keep doing? What do we need to do new?' It just sets the priorities for what the Association should focus on in the upcoming two- to three-year cycle," he said.
Tuesday's events will include meetings from both the Executive Committee and the Board of Directors, which will consider recommendations from the Strategic Planning Committee and vote on any new additions.
"It's for our board members and a lot of our general committee members. It's a chance for us to get together as members to network, to renew relationships and we'll have a seminar track to give some valuable information," Baker said.
Tuesday night, the Association will host a welcome reception open to attendees in addition to a reception for first-time attendees.
"One of the things you hear from people who are new or haven't come in a while is that they find it really valuable because of the information that is shared," Baker said. "It helps them get engaged and get active in RVIA."
The Association will host several informative seminars Wednesday, including an industry panel, and remarks from RVIA Chairman Derald Bontrager and President Richard Coon.
"We'll have an RVIA membership meeting where they can get a lot of great information about the association and what the RVIA is doing to advance and protect the industry," Baker said.
Below is a full schedule of events:
Tuesday, March 10
8 a.m. to noon– RVIA Executive Committee Meeting
Noon to 6 p.m.– RVIA Board of Directors Meeting
1 p.m. to 6 p.m.– Registration Desk Open
6:30 p.m. to 7 p.m.– Annual Meeting First Timer's Reception
7 p.m. to 8 p.m.– Welcome Reception
Wednesday, March 11
7 a.m. to 5 p.m.– Registration Desk Open
7 a.m. to 8 a.m.– Continental Breakfast (seminar attendees only)
8 a.m. to noon– RV Manufacturers/Supplier Forum
• Connected Cars on American Roadways – John Bozella
• Marketing the Outdoors and RVs to the New American Mainstream Population – Carlos Alcazar
• The Pick-up Truck Market – Panelists TBD
11:50 a.m. to 1:15 p.m.– Luncheon
1:15 p.m. to 4:10 p.m.– RVIA Annual Membership Meeting
• Briefings on the state of the association and an update on Go RVing & PR Efforts
6:30 p.m.– Chairman's Reception & Dinner
Thursday March 12
RVIA staff will assist attendees in arranging golf outings or area tours