RV News
Mercedes-Benz Concept Explores Viability of Electrified Camper Vans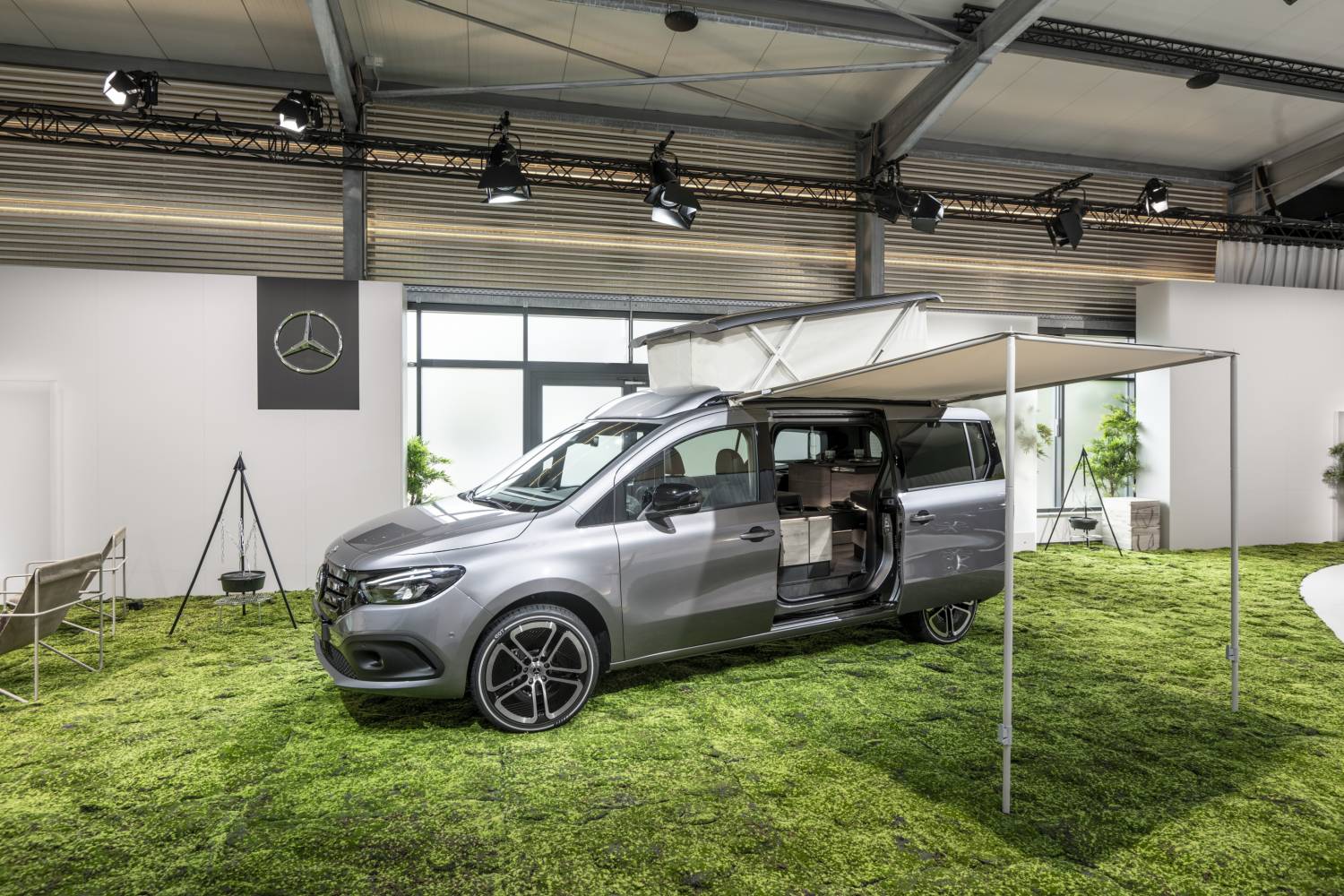 With its new Concept EQT Marco Polo1, Mercedes-Benz is exploring the overlanding possibilities provided by an electrified camper van.
"For us, the future is electric – regardless of the size or purpose of a van. The latest proof of this strategic direction is our new EQT with all-electric drive. With the Marco Polo Module, we also have a first, simple solution for the all-electric camping trip on offer in the near future. In the second half of 2023, we plan to expand our range even further with a fully-fledged and also fully-electric micro camper. The Concept EQT Marco Polo already gives a glimpse of the upcoming series production vehicle. As the name suggests, we are expanding our Marco Polo family with both products, based on the EQT," said Klaus Rehkugler, head of sales Mercedes-Benz Vans.
The Concept EQT Marco Polo1 is based on the long-wheelbase EQT variant and provides a first glimpse of the new, all-electric and fully-fledged micro camper. The equipment of the Concept EQT Marco Polo1 includes a pop-up roof with a roof bed. The roof bed has a sleeping area that measures over 6 ft. by 3 ft.
In the rear is a further folding sleeping facility measuring 6.5 ft. by 3 ft. Directly behind the driver's seat, there is an element with a recessed washing facility and a recessed 16-liter compressor refrigerator box. Directly docked to it is one of two bench seats. Another seat is located on the left side of the vehicle in the interior (facing the rear cockpit). A built-in drawer system adds storage space, as well as an induction hob and a drawer that can be pulled out of the vehicle interior with a removable gas cartridge cooker. On the right-hand side of the vehicle in the interior (looking towards the rear cockpit) is a fold-out table which is also electrically height-adjustable, as well as additional storage.
All furniture units in the interior can be removed easily by two people in less than 5 minutes, according to Mercedes-Benz. Also, with a height of less than 6.5 ft., it can also easily enter all conventional garages, multi-story parking garages and car washes.
This article previously ran in RV PRO's sister publication, THE SHOP.