News
Meyer Distributing CEO Mike Braun Seeks GOP Nomination
This article is from our older website archives. Some content may not be formatted or attributed properly. Please
Contact Us
if you feel it needs to be corrected. Thank you.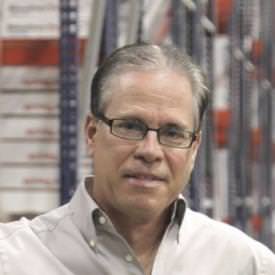 Conservative businessman and entrepreneur Mike Braun announced his candidacy for the U.S. Senate today, highlighting his private sector experience and ability to bring real world solutions to Washington, D.C.
Braun is the founder and CEO of Meyer Distributing, a nationwide auto parts distribution company with locations in 38 states and headquartered in Jasper, Ind.
"I made my career in the private sector. Our country needs more people who can tackle big issues from perspectives gained from running a business and not a career politician's perspective," said Braun. "I've spent my life building a business and creating jobs. I am running for U.S. Senate because we need leaders who understand the real consequences of the failure of our federal government and are capable of delivering solutions for Hoosiers on issues like health care and tax reform."
Over the years, Meyer Distributing has grown into one of the largest RV part distribution businesses in the industry, winning the SEMA Warehouse Distributor of the Year award in 2010 and 2015. Now he has set an eye, according to a press release, on "fix[ing] the broken political system" in D.C.
"I am ready to go to Washington to deliver Donald Trump reinforcements as he takes on the DC swamp," Braun said. "Last year's presidential election showed that Hoosiers know outsiders with business experience are the country's best hope to fix the broken political system in Washington. Most importantly, Hoosiers want leaders who can break the hold career politicians have on the system and make conservative change happen. It's time to replace Joe Donnelly with a Hoosier conservative who can get the job done. That is what I will do in Washington."
Braun has spent the last three years in the state house. During that time he has served on the Ways and Means Committee, Transportation and Roads and the Select Committee on Government Reduction. During the last session, he co-sponsored the road funding bill that will put millions of dollars more into road repairs and maintenance and the regional infrastructure bill that would allow areas to put together some of their own road projects.
Braun says he feels the timing may be right for making a run for federal office.
"Joe Donnelly has consistently voted with the liberals in Washington," Braun continued. "Donnelly voted for Obamacare, Obama's radical Supreme Court justices, trillions in reckless spending and debt, and stood with Barack Obama as he worked to destroy this country. Now he is standing with Nancy Pelosi and Chuck Schumer as they block President Trump's efforts to bring real conservative change to Washington."