RV News
Michael Happe Named Entrepreneur of the Year

Created with GIMP
Ernst & Young (EY) today announced that Michael Happe, president and CEO of Winnebago Industries, has been named the "Entrepreneur of the Year" 2023 National Overall Award winner.
For nearly four decades, the program has honored ambitious entrepreneurs who "think big and act boldly to transform our world." Entrepreneur of the Year celebrates ambitious leaders who disrupt markets, revolutionize industries and transform lives.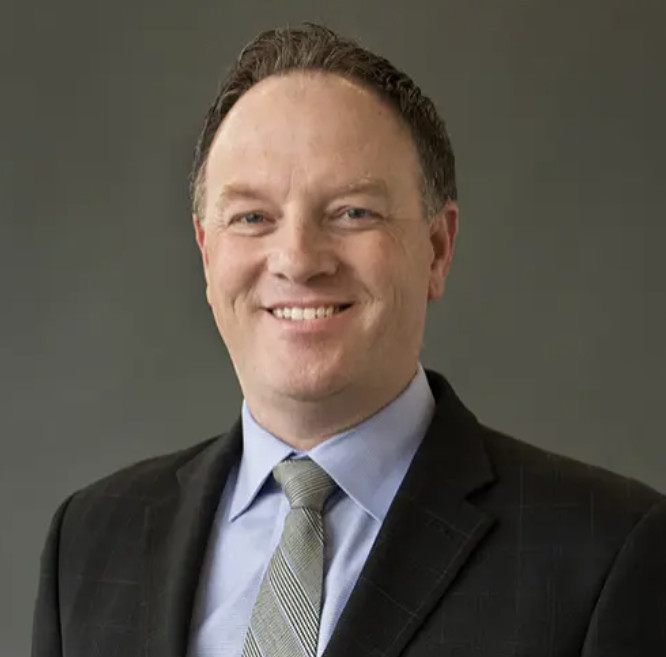 Happe was selected by an independent panel of judges from 224 Entrepreneur of the Year regional winners from 197 companies across the U.S. He has transformed Winnebago from a single brand motorhome company to a leading North American manufacturer of outdoor lifestyle products. Happe is fortifying the company's future as a competitor in the outdoor lifestyle products space through his strategic leadership choices, such as recently acquiring a lithium-ion battery solutions producer and establishing the Advanced Technology Group.
"Entrepreneur of the Year celebrates ambitious leaders who disrupt markets, revolutionize industries and transform lives," said Andrew (AJ) Jordan, EY Americas Entrepreneur of the Year director. "Michael redefined the iconic RV brand from a product-oriented manufacturer into a broader outdoor recreational lifestyle company while creating a sustainable business and thriving culture. Michael leads with focused ESG priorities, keeping employees and the community at the forefront. We are so excited to celebrate him as the Entrepreneur of the Year 2023 National Overall Award winner."
EY said the following of Happe's role at Winnebago Industries:
Founded in 1958, the company flourished until the 2008 financial crisis, when revenue plummeted. Winnebago, a name synonymous with RVs, was stuck in neutral. Revenue growth had stalled, and while employees were proud of the brand, they didn't have a stake in the company's future. Recognizing the Winnebago brand's inherent value, Happe quickly set to work reenergizing employees and revitalizing the company from a product-oriented manufacturer to an enabler of outdoor experiences. Today, the company has nearly 7,000 employees and has had a 500% revenue growth since 2016.
In a competitive talent environment, Happe has put a focus on employee engagement. He has also implemented safety protocols that helped to decrease safety incidents by 70%. He established an employee stock ownership plan for employees to share in the company's success. Since he took over as CEO, the results of employee surveys have elevated the company to the top quartile of employee engagement within the manufacturing industry. Happe has also led a focus on diversity, equity and inclusion at Winnebago from its board of directors all the way to its customers.
Winnebago Industries also has a commitment to volunteerism and giving. During Happe's tenure, Winnebago's community giving has increased 20-fold. The company has also implemented programs to support employees and their families during hardship. Happe has consistently championed corporate responsibility and planning for the long-term sustainability of Winnebago Industries across ESG priorities.
In addition to Happe, EY US recognized 11 additional Entrepreneur of the Year National Award winners from nine companies in 2023, including:
Cheri Beranek, president and CEO, Clearfield of Minneapolis, Minnesota
Jason McGowan, co-founder and CEO, Crumbl Cookies of Lindon, Utah
Felipe Hasselmann, president and CEO, Cuisine Solutions of Sterling, Virginia
Wemimo Abbey, co-founder and co-CEO, and Samir Goel, co-founder and co-CEO, Esusu of New York
Sohail Masood, CEO, KabaFusion of Cerritos, California
R.J. Melman, president, Lettuce Entertain You Restaurants of Chicago, Illinois
Tom Brennan, CEO and CTO, Sol-Ark of Plano, Texas
Gaurab Chakrabarti, co-founder and CEO, and Sean Hunt, co-founder and CTO, Solugen of Houston, Texas
Josh Meyerowitz, founder and CEO, SupplyHouse of Melville, New York
Winners were selected by a panel of independent judges made up of entrepreneurs and other notable business leaders from across the U.S. The candidates were evaluated based on their demonstration of building long-term value through entrepreneurial spirit, purpose, growth and impact, among other core contributions and attributes.
"Business leaders everywhere are navigating a slew of macro-economic and geopolitical challenges. Still, this year's National Award winners led their companies to new heights, showcasing indomitable spirits and commitments to their people and communities," said Jordan. "They embody the best of entrepreneurship and the ingenuity so necessary to drive markets and help societies the world over."
The National Award finalists and winners were announced during a celebration held at the Strategic Growth Forum, one of the nation's most prestigious gatherings of high-growth, market-leading companies.