News
Micro-Air Taking it 'Easy' at the Tampa SuperShow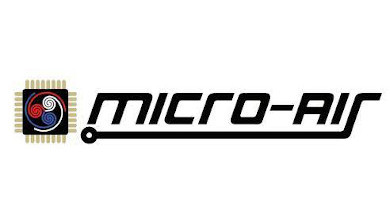 Allentown, N.J.-based Micro-Air is appearing at the 2022 Florida RV SuperShow this week in Tampa.
The company will have its professional rally and show representatives on hand to answer any questions.
Micro-Air is the USA-made manufacturer of the EasyStart 364 soft start for RV rooftop AC and its EasyTouch RV, the world's only smart and Wi-Fi RV thermostat for the RV. It is peerless and particularly helpful for the 65 percent of RVers who travel with pets, who could never find a thermostat that was Wi-Fi-equipped to monitor and change the RV house temperatures.
The EasyStart 364 soft start was the 2019 RVIA RISE finalist for Aftermarket Part of the Year for innovation and customer service. The products are all designed, refined and manufactured it at its New Jersey facility, as they have been for nearly 40 years.
The EasyStart 364 permits two AC units to start on 30-amp power, or a single one to start on 20-amp shore power and allows a single AC to start on a portable generator as small as 2,000 watts. The company said confidence in the products has prompted it to offer a free extended warranty – not on its soft starter for RV part – but on the AC compressor to which it attaches, with the sole limitation that the AC must be six years of age or younger.
EasyTouch RV is the only RV thermostat made by a company other than an RV AC manufacturer or an RV manufacturer, according to Micro-Air.
Micro-Air will also be attending the Fleetwood Discovery Lazy Days rally in Seffner, Fla., on Jan. 31, and before that at the Country Club Rally in Arcadia, Fla., on Jan. 23.