RV News
Mike Molino Center Offering Service Writer Advisor Online Courses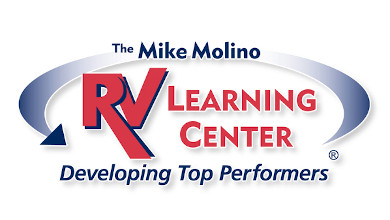 The Mike Molino RV Service Center reminds dealership owners that now is a great time to get ready for the spring and summer camping season by providing their employees with service writer/advisor online training available center.
Developed by RV industry service management experts, the online course is divided into training modules covering a variety of topics including managing appointments and workflow, generating additional revenue and enhancing communication with customers.
The course is described as fully interactive and easy to navigate and will provide education on the following:
Improving customer satisfaction and community relations
Organizing and managing appointments and workflow
Generating additional services and revenue
Coordinating with technicians and other departments
Administrating and operating effectively
Building trust and rapport
The cost is $150 per registrant. It's a self-study course that requires individual registration, and most service writers/advisors complete it in under five hours. Course access expires Dec. 31 of this year.
Click here to download the PDF entry form.
The course is excellent preparation for the RV Learning Center's Service Writer/Advisor Certification Test, which is separate from the online training program.