News
Missouri's Coachlight RV Goes All-In on RVTI Certification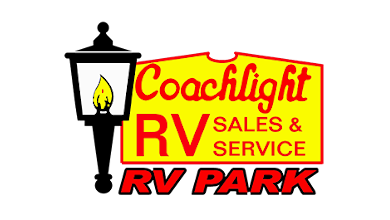 The RV Industry Association highlights one dealership's effort to eliminate what the store owner calls "a thorn in the side of our industry."
On a recent Monday morning in Carthage, Miss., the vice president of Coachlight RV, Doug Lown, closed down the service department. Closing down one of the highest ranked and busiest service departments in the country is always something to take notice of, especially during one of the busiest periods in the RV industry's history. Over the next five days, the dealership's service technicians, parts manager, warranty manager, assistant warranty manager, and service manager underwent the RV Technical Institute's level 1 training and certification program.
"I know there aren't many dealerships that could or would shut down their service departments for a week, but we didn't want to do this program piecemeal. I wanted all of our people to be focused," said Lown, who plans to repeat training in the fall for Level 2 certifications. "Service is a thorn in the side of our industry. Upgrading the department enhances the service experience we are able to offer to our customers."
This is not a new revelation for Coachlight. The nearly 55-year-old business has been committed to customer service since its founding by Lown's father, Martin Lown, in 1968. Nominated to the RV Hall of Fame by his customers, the elder Lown, now 80 and still working a few days a week, had previously sent technicians for training at Newmar and elsewhere, but many of these programs disappeared when COVID struck.
"At one time at our dealership we had six Master-certified technicians, but they've all retired," said the younger Lown. Establishing the in-house training for current technicians continues the tradition of Coachlight's service experience.
Click here to read the rest of the RVIA story.