News
Moody's Issues Rating in Anticipation of RV Retailer Bond Sale
RV Retailer's parent company is seeking to issue $420 million in corporate bonds to help fund additional dealer acquisitions and has turned to credit ratings agency Moody's Investors Service to rate those bonds.
On Friday, Moody's reported that it had assigned first-time ratings for RVR Dealership Holdings, the parent company of RV Retailer. Those ratings include a B2 corporate family rating and a B2-PD probability of default rating. In addition, Moody's assigned a B2 rating to RVR's proposed $420 million senior secured term loan.
"The outlook is stable," Moody's said.
Moody's rates bonds on a scale from A to C, with "Aaa" being the highest quality and "C" being the lowest quality. Bonds ranked in the "B" category are generally rated as "medium grade," with some speculative elements and moderate credit risk, according to Moody's.
"Ratings reflect RV Retailer's solid credit metrics with Moody's pro-forma leverage as of LTM Sept. 30, 2020, of approximately 4.3 times, flexible business model with multiple sources of revenue and significant portion of variability in the cost structure, a revenue mix heavily-weighted towards lower-priced towables, with the majority of gross profit from less cyclical product offerings, strong presence in popular RV markets, and good liquidity," said Moody's Vice President Charlie O'Shea. "Ratings also reflect governance considerations and financial strategy, particularly the risks inherent in the company's acquisition-based growth strategy given RV Retailer's significant pipeline of acquisitions planned for next year, as well as its relatively small scale, geographic concentration, and exposure to the cyclical recreational vehicle industry."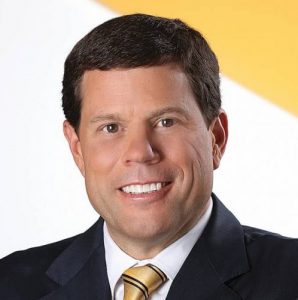 "RV Retailer is in the process of upgrading its industry-leading finance facilities to fund our continued long-term expansion.  We ended 2020 with 38 locations in 10 states and have significant growth planned for 2021.  This will further support our record-breaking growth in 2021 and beyond," said Jon Ferrando, president and CEO of RV Retailer.
Moody's said the stable outlook reflects the rating agency's view that the recent strong industry cycle driven by a shift in consumer spending will largely continue into the first half of next year, after which more normalized consumer spending patterns will return in the second half of the year which may result in lower demand trends for RVs. Moody's said it expects RV Retailer to maintain solid credit metrics over the next 12 to 18 months as it closes and integrates the significant M&A pipeline. The stable outlook also reflects that the company has flexibility surrounding its revenue and profit streams as well as significant variable portion of its cost structure which provides flexibility when more normalized consumer demand returns, according to Moody's.
Moody's said that RV Retailer intends to use the proceeds from the sale of the bonds, along with existing cash on the company's balance sheet, to fund RV Retailer's near-term acquisition pipeline, as well as to refinance existing debt and pay a dividend to shareholders.
Led by co-founders Ferrando and John Rizzo, executive VP, CFO and treasurer, RV Retailer has grown into a major player in the RV market in a few short years, with $20 billion in annual revenue, largely driven by acquisitions. In January, the company announced the addition of 14 dealerships with the acquisitions of Family RV Group and Northgate RV.  Family RV Group operates 12 dealerships in Ohio, Indiana, Kentucky, Tennessee and Georgia.  Northgate RV operates two dealerships in Knoxville, Tenn. and North Georgia.