News
More Organizations Cancel Open House Plans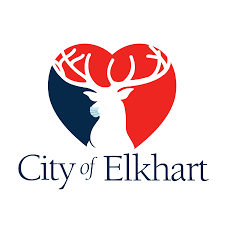 In the wake of yesterday's joint announcement by the industry's two largest RV manufacturers – Forest River and THOR Industries – that they would be cancelling their dealer Open House Week plans out of concern over rapidly rising COVID-19 cases, other RV makers and organizations have followed suit.
Each year, Open House Week attracts thousands of visitors to Elkhart, Ind., from across North America. This year's event was scheduled for the week of Sept. 26.
Late Wednesday, Winnebago Industries announced its plans to cancel its Open House activities in the following prepared statement:
"Our primary focus continues to be the health and safety of team members, dealers and the communities we serve. Given recent developments, Winnebago Industries will not be hosting traditional Dealer Open House activities in Elkhart, Ind., in September. We firmly believe this decision, made in consultation with our Winnebago, Grand Design RV and Newmar brand businesses, is the appropriate course of action at this time.
"Each of our RV companies will continue to work closely with our dealers to ensure they have access to the latest products, updates and information as well as sales and service support."
Likewise, REV Recreation Group announced Thursday that it is cancelling its dealer event, which was to be held near the Hall of Fame.
"Out of an abundance of caution, REV Recreation Group will not be at the Elkhart RV Dealer Show this year. While we are disappointed to not meet our partners and colleagues at the show, we are working with them to ensure that they are able to safely see and experience our new models for 2022," Mike Lanciotti, president of REV Recreation Group, said in a prepared statement.
Meanwhile, the RV/MH Hall of Fame also is cancelling its Supplier Showcase event held in conjunction with Open House Week. (See the prepared statement from the Hall of Fame on today's website for more details.)
For its part, Elkhart-based Alliance RV is still welcoming any dealers who happen to be in the community the week of Sept. 26 to visit its facilities.
"If dealers are in town, we would absolutely welcome them to come visit us," said Bill Martin, Alliance's vice president of customer service. "No reservations are necessary."
Martin noted that, even prior to Wednesday's announcement by Forest River and THOR, Alliance had no plans to host an exhibit, as other manufacturers did. Instead, the RV manufacturer's plan from the beginning were to invite dealers to visit its facilities and to tour staged RVs onsite.
Meanwhile, the RV Women's Alliance (RVWA) cancelled its breakfast and networking event, which was scheduled for Sept. 28 outside of Furrion building to coincide with Open House Week. The RVWA event also included a planned panel discussion, titled "Travel into the Future," in which THOR President Bob Martin, Lippert President Jason Lippert and RVIA's Monika Geraci would offer their thoughts about where the RV industry is headed.
In making their joint announcement Wednesday to cancel their respective Open House events, Forest River and THOR pointed to local and national COVID-19 cases increasing rapidly as the reason behind the decision, stating that the health and safety of its industry partners, team members and the larger Elkhart community were their top priority. The RV makers also noted that hosting an event in such circumstances would require safety mandates to help mitigate risks, which they said would distract from the positive experience industry partners expect.
The original announcement was made jointly by THOR and Forest River: http://rvpro.link/ydjby