News
Motility Appoints Brian Dunnam as CTO

Motility Software Solutions, maker of dealer management software (DMS) for the specialty vehicle industry, has announced the appointment of Brian Dunnam as chief technology officer. The company said Dunnam will be responsible for continuing the transformation of Motility's dealer management solutions into an end-to-end web platform, bringing innovation to existing product offerings, and building scalable infrastructure to support long-term growth objectives.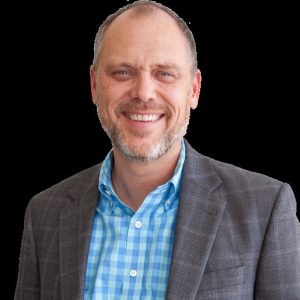 Dunnam brings more than 20 years of experience in enterprise software, product management, technology operations, and digital transformation. Prior to joining Motility, he was CTO at Levatas, an AI solutions and analytics company focused on delivering modern cloud and AI-enabled software for several industries. Before that, Dunnam was VP of Product and Technology for LexisNexis, a large software and data solutions provider with a portfolio of more than 200 products.
"It's a truly transformative time for Motility and I'm ecstatic to have Brian join the leadership team," said Brad Rogers, CEO of Motility. "Having Brian at the forefront of our technology team will allow us to embrace agile methodology, achieve success as a team, and provide faster innovation to our customers so they can effectively run their dealership. His leadership in technology makes him a perfect fit for this role."
Dunnam's primary focus will be leading the technology organization and continuing to modernize the Motility platform. As part of his new role, Motility said he will support the company's broader strategies by driving rapid innovation for customers and contributing to the company's ongoing leadership in the dealer management space. Dunnam will also be merging efforts of the product and engineering teams to collaboratively execute on the product roadmap.
"Motility has tremendous potential in the specialty dealer space," Dunnam said. "The solutions we offer to dealers are critical to their day-to-day. I'm eager to bring big changes that allow us to provide faster innovation and further enhance our customer's ability to use our product."