The following report covers the latest custom Class B offering from Advanced RV.
Whether it's news about the Cleveland-based company's unique B Box RV or the many custom camper vans it builds for clients, Advanced RV's work is always innovative, interesting, and of the highest quality. Its latest build is called the Kelvin, and it's based on a short wheelbase (144-inch) Sprinter van with 4×4.
The Kelvin's unnamed owner is a traveler and photographer who wanted to work from the road and be able to go anywhere, from urban centers to access roads out in the wilderness. But he also wanted a van with all the comforts of home plus a large home office. Just one of those two objectives is hard enough to accomplish in the short wheelbase Sprinter, let alone both, but somehow Advanced RV has done it.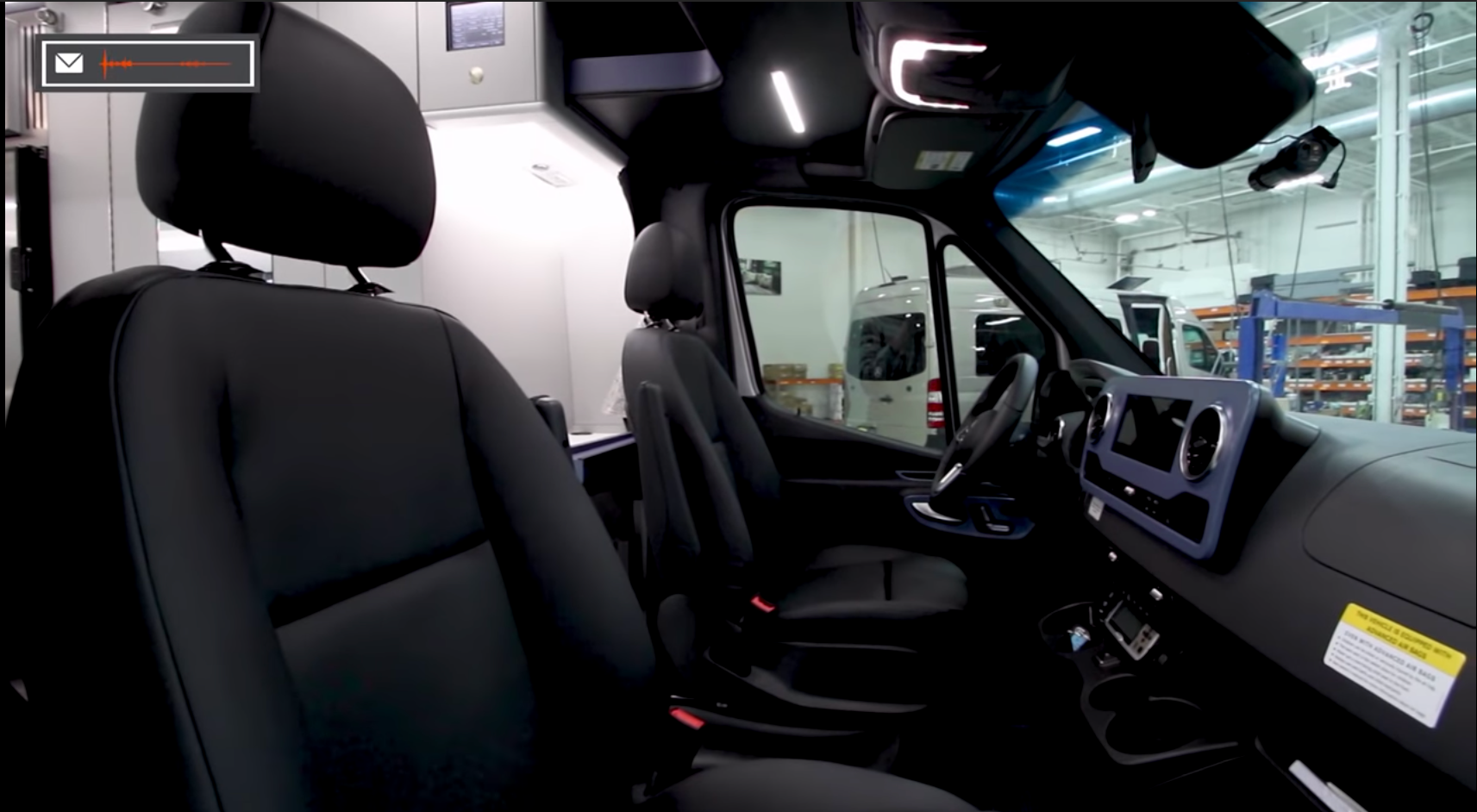 The interior layout of the Kelvin is similar to that of the brightly colored Baja we shared previously, sans the bright colors. Instead, the Kelvin is understated with two-tone accents on the windows and a large band of muted blue around the interior's lower half. The galley kitchen features an impressively long stainless-steel countertop that's situated across the aisle from one of Advanced RV's impressively large wet baths. There's a 40-gallon freshwater tank, 25-gallon grey tank, and 25-gallon black tank on board. The Kelvin doesn't have solar, but its impressive 11 kWh of lithium batteries are charged by a second alternator while the van is on the move.
Click here to see the full report from John Neff and to see pictures of the Kelvin.
Click below to watch a video about its conception.