RV News
Mount Comfort RV Provides Two Make-A-Wish Trailers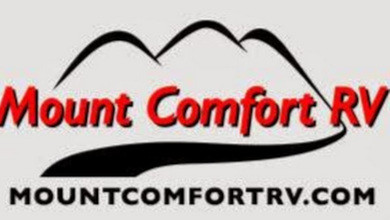 Greenfield, Ind.-based Mount Comfort RV recently provided two trailers for the Make-A-Wish Foundation of Ohio, Kentucky and Indiana.
Ken Eckstein, owner of Mount Comfort RV, said he got a call from Haley Mahan with Make-A-Wish, first requesting one – which he didn't have at the time. Like many dealers, Eckstein's seen his inventory get awfully thin this year, but just a couple of days after the request a unit arrived that fit the criteria. Soon after that, she called and requested another.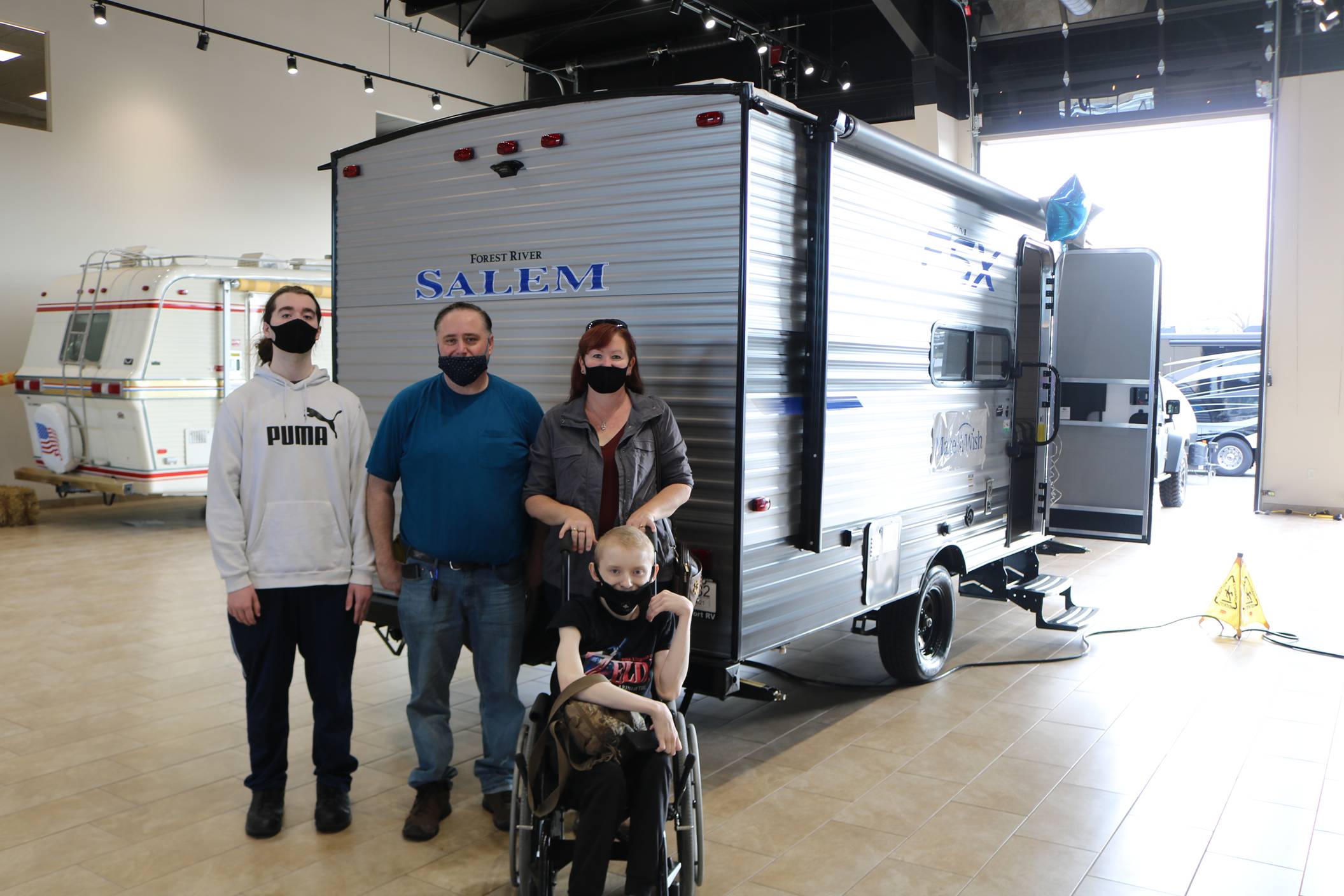 These were the ninth and 10th trailers Eckstein had provided Make-A-Wish since he started working with the organization around 2007-2008, he said.
At the time, he didn't know much about Make-A-Wish, Eckstein said. That changed when he attended a banquet and he heard one of the children speak.
"There was a 13-year-old girl and she said she'd spent the past six years of her life surrounded only by medical personnel," Eckstein said.
He said over the years he has gained enormous respect for the organization and its mission.
"I would say this is what we sell, but in their world what we're doing is we're giving them hope," said Eckstein.
The two trailers Mount Comfort recently provided were given away to the two families the same day.
First, Zachary and Kate Jessen from Franklin, Ind., along with their three-year-old daughter Adalynn, showed up and picked theirs up, then later in the day Cole Smith and his family from Angola, Ind., came and got theirs.
For the same reason that RV travel became the way to vacation in 2020, the Make-A-Wish foundation has had a tremendous need for RVs, Eckstein said. With the pandemic raging, kids' wishes to go to Disneyland are on hold, he said.
"(Mahan) sent me an email saying she's got 51 requests for RVs," Eckstein said.
"The need has become greater because the alternatives are becoming fewer," Eckstein said, adding, "They're taking these kids and giving them hope, and if you've got hope then anything's possible."