RV News
National ARVC Partnership Offers eBike Rental Opportunities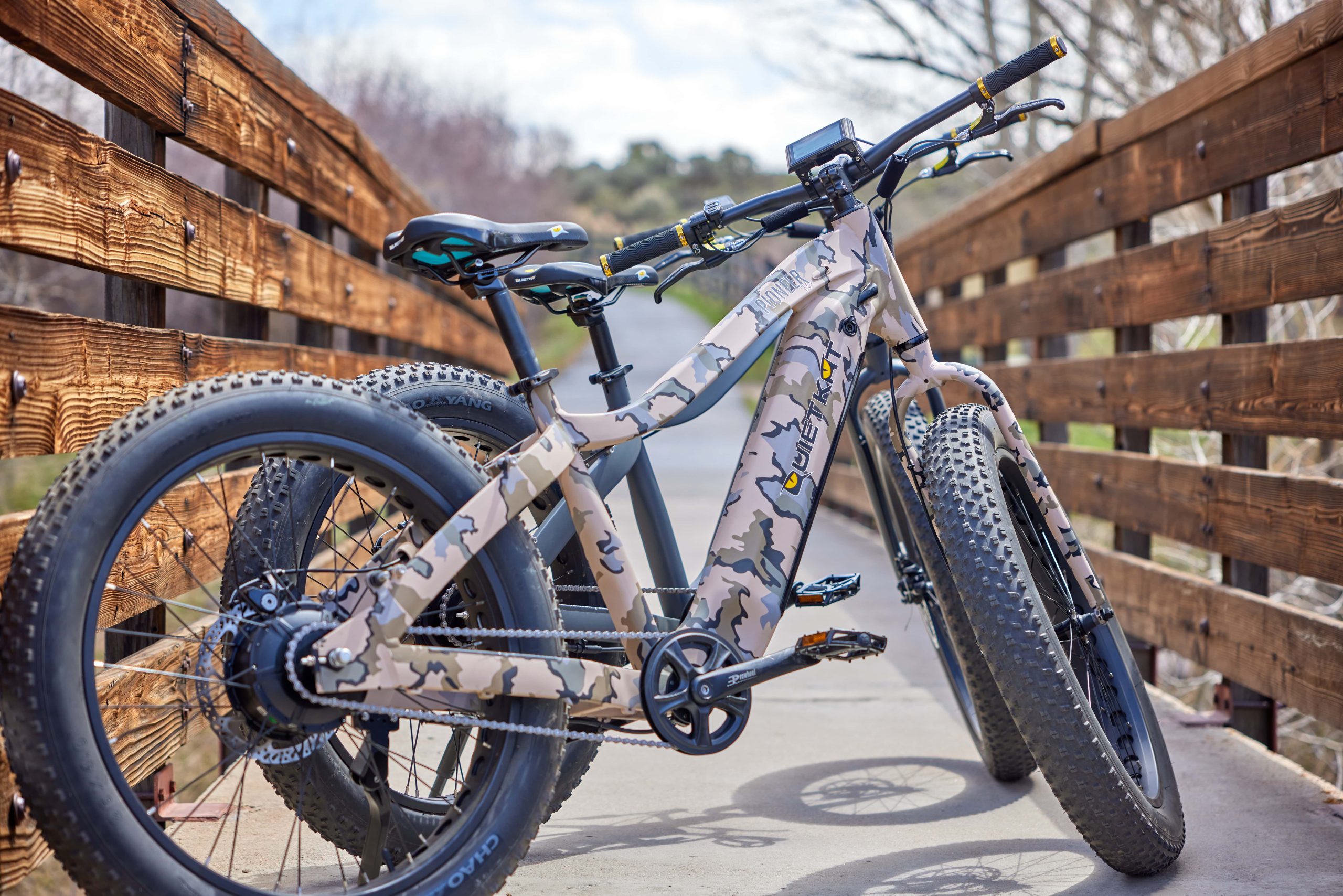 The National Association of RV Parks and Campgrounds (National ARVC)'s newest partnership with QuietKat, an eBike rental fleet company, will offer discounts on rental pricing for the summer camping season.
eBikes are quickly gaining popularity with campers and RVers of all ages, and campground owners nationwide are finding they can increase ancillary revenue by offering eBike rentals as a new amenity. The National ARVC's new partnership with QuietKat provides 5-10% lower pricing than wholesale offered by the rental company.
National ARVC members now have exclusive access to unique rental fleet deals, such as up to 35% on QuietKat's full line of eBikes, with each purchase including a free helmet, bike lock and headlight. Multi-eBike packages include free shipping. Campgrounds can also choose to participate in a referral program and make even more ancillary revenue when a camper chooses to purchase a QuietKat product.
The QuietKat eBike offers the opportunity to elevate park's customer experience, attract new customers, own an asset with a high resale value and get five-times ROI with rental package offers, the company said.
"Data shows that pedal biking is consistently in the top five of camper activities each year, but eBikes take the amenity to the next level for campgrounds," says Paul Bambei, president and CEO of National ARVC. "We are thrilled to partner with QuietKat to give campgrounds an affordable way to offer this new amenity to campers and build their ancillary revenue at the same time."
QuietKat eBikes offer options for riders of any skill level and are perfect for both in-campground use and off-road use if a campground has nearby access to trails. Members can work directly with QuietKat reps to determine the best options for their parks and their campers. QuietKat's lithium-ion batteries supply clean, green and silent power to navigate all types of riding landscapes.
"The QuietKat brand stands for adventure. Our rugged all-season products focus on customer experience, utility and overall quality. We are thrilled to partner with ARVC and offer great programs to campgrounds around the country that allow campers to take their adventure farther," says Andi Malboeuf, national sales manager at QuietKat.
QuietKat was founded in 2012 by twin brothers Jake and Justin Roach in Eagle, Colorado, who set out to design a better and easier way for people to enjoy the outdoors – a mission that aligns perfectly with private campgrounds. QuietKat is now part of the Vista Outdoor family of brands, which includes CampChef, CamelBak, Bushnell, Bell, Giro and more.
National ARVC members can learn more and take advantage of their discounts with QuietKat at arvc.org/member-discounts.