News
National ARVC Represents RV, Camping Industries at EV Summit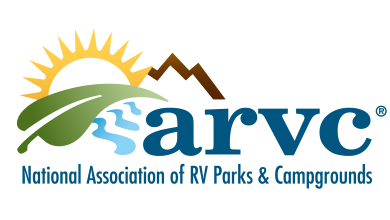 The National Association of RV Parks and Campgrounds (ARVC) recently represented the outdoor hospitality industry at the first-ever Electric Vehicle & Next Generation Technologies for Outdoor Recreation Summit hosted by its partner, Outdoor Recreation Roundtable (ORR).
The event, which took place in Washington, D.C., on April 27, was convened to discuss the strategic deployment of electric vehicles and other green technologies into the outdoor recreation market and economy. The event kicked off with remarks from Austin Brown, senior director of transportation emissions at the White House, and included remarks from Senator Martin Heinrich (D-NM), Principal Deputy Assistant Secretary of the Interior for Land and Minerals Management Laura Daniel-Davis, and KOA president and CEO Toby O'Rourke.
National ARVC vice president of membership and marketing David Basler, spoke on a panel on infrastructure and focused on how the private sector of outdoor hospitality could play a vital role in the quick expansion of the electric charging station network.
"It is important for the major players on the national stage to know and understand the important role our industry can play in this effort," Basler said. "A majority of our nation's public lands and landmarks that attract tourists by the millions are in rural areas and more than 75 percent of private campgrounds are within 25 miles of those locations. Private parks already have a head start on the infrastructure that will be needed to expand the existing network and National ARVC is leading the charge to get the outdoor hospitality industry out in front on this issue."
The event also explored momentum and opportunities for electrifying recreation vehicles of all types, recreation's 'state of readiness,' measures of consumer demand, the challenges of electric charging infrastructure near recreation assets and other green economy solutions.