News
Nebraska Dealers Now Allowed to Sell Large Fifth Wheels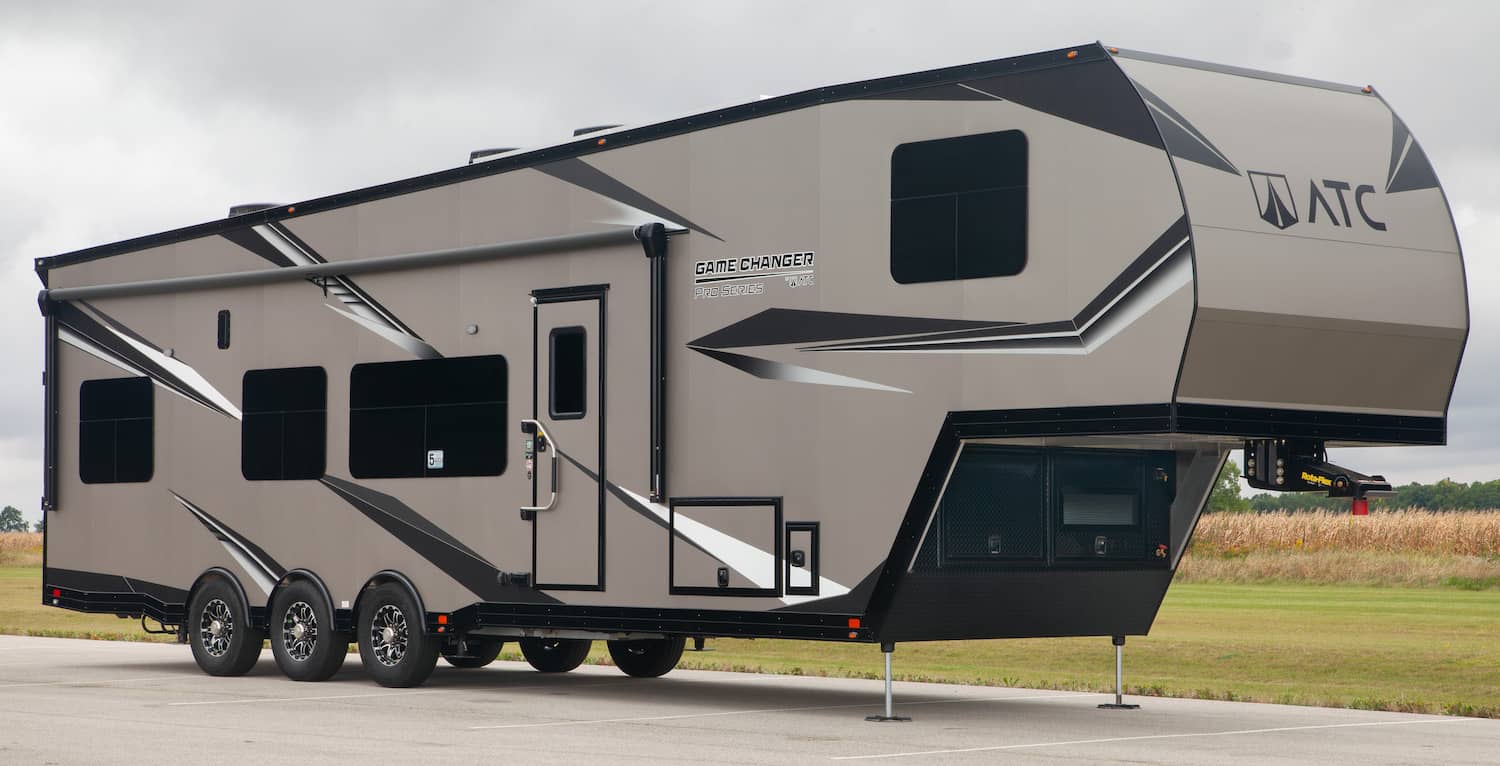 One of the missions of the RV Industry Association is to monitor state and federal legislation that might have some effect on the industry, which sometimes leads to working directly with politicians to get certain things passed into law, or to have onerous laws removed from the books. The following is one success story from the Cornhusker State.
On April 18, Nebraska Governor Pete Ricketts signed into law legislation proposed by the RV Industry Association to allow larger fifth wheel trailer plans to be approved by the Nebraska Public Service Commission, allowing those units to be sold by Nebraska RV dealers.
Final approval of the measure was given by the Nebraska Legislature on April 12 in a unanimous vote of 46-0.
To create a clear distinction between manufactured housing, which is regulated by the U.S. Department of Housing and Urban Development (HUD), and RVs, which should not be regulated by HUD, the RV Industry Association many years ago adopted a program requirement for their manufacturers which imposed a restriction of no more than 430 square feet in the set-up mode for fifth wheel trailers. Nebraska mirrored this square footage limitation in Nebraska Code Section 71-4603 (7).
This square footage limitation became unnecessary in late 2018, when HUD removed their square footage requirement in their updated definition of RVs. Under the new HUD definition, RVs are defined as structures not certified as manufactured homes, designed only for recreational use and not as a primary residence or for permanent occupancy; and built and certified in accordance with the NFPA 1192 RV Standard. Nebraska also uses NFPA 1192 in its code regulation and plan approval process for travel trailers and fifth wheel trailers.
As a result of the new HUD RV definition, the RV Industry Association Board of Directors removed the 430 square-foot limitation program requirement to allow RV manufacturers to build fifth wheel trailers that could be larger than 430 square feet in the set-up mode to allow consumers more choices when purchasing a fifth-wheel trailer. However, due to the restriction in Nebraska Code section 71-4603 (7) and the state plan approval process by the Public Service Commission, these larger fifth wheels could not be approved or sold in Nebraska, depriving Nebraska-based RV dealers of the opportunity to sell them, and requiring Nebraska citizens who desire this type of fifth wheel trailer to cross state lines to purchase one.
Read about RVIA's successful intervention here.