News
New Flooring Option Debuts for RV Manufacturers
This article is from our older website archives. Some content may not be formatted or attributed properly. Please
Contact Us
if you feel it needs to be corrected. Thank you.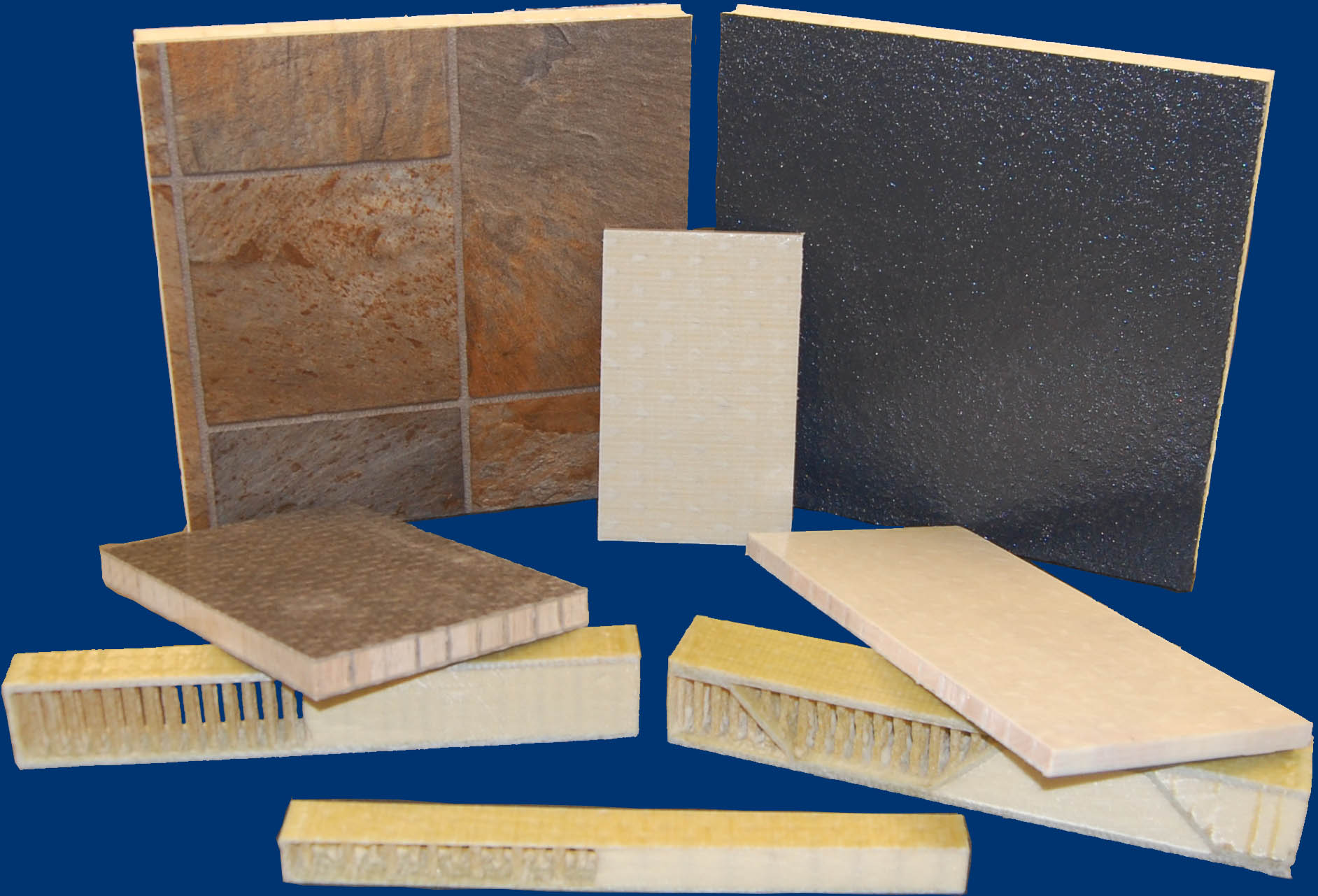 ELKHART, Ind. – Creative Pultrusions has taken its high-strength composite products that might be more commonly thought of being used in construction purposes and turned them into a potential player in the RV industry.
The company, based in Alum Bank, Pa., debuted its Transonite panel system as a new flooring product being used in Little Guy Worldwide trailers at the recent Elkhart Open House Week.
Transonite is a fiberglass reinforced polyester composite panel. In other uses, it shows up in heavy truck cabs, sonstruction panels, industrial flooring, roadway covers, scaffolding and even blast panels.
In it's new life in the RV industry, it is a floor material that replaces standard laminated wood products.
"We actually bring our glass and aluminum and resin into a die and the die is then heated," said Ted Harris, market development engineer for Creative Pultrusions." Polymerization takes place that creates a solid structural panel. It's a 3-D composite panel. We actually stitch fibers and those fibers connect the top and bottom skins. They become saturated with resins and solidify and actually attach to the top and bottom skins to create what is essentially mini I-beams. We call those fiber inserts. We can vary the density of those I-beams from three up to 19 per square inch. Those fiber inserts create significant compressive strength within the panel. We also can run panels 102 inches wide, so those panels can then be cut down into floors or walls or roof structures within an RV. The thickness of the panels can range from up to a half inch to 4 inches thick. We can vary the skin thicknesses from 0.55 to a quarter-inch thick. We can actually vary the skin so that the top thickness could be different from the bottom if the customer needed it."
The resulting product is strong, lightweight and waterproof.
Harris said the RV industry seemed like a natural fit for Transonite, but the company wanted to examine the possibilities before going into full production.
He said company representatives met with representatives from Little Guy at the 2014 Louisville show and worked with the company over the next several months to develop a product that would specifically fit Little Guy's needs.
"We specialize in custom engineering at our company," Harris said. "We're not just a wholesaler of raw materials. We like to engineer a solution for the customer. We have a large engineering department. We have product development people. We have a test lab. We have a fabrication facility. We like to create a system solution for our customers."
For Little Guy, that solution was a strong floor for the small trailers the company produces.
Creative Pultrusions is interested in talking with other manufacturers to see if there are other possible uses for Transonite, however.
"Most of our potential customers have been interested in the floor," Harris said. "(An RV) floor has a lot of issues with water because of rotting floors, delaminated floors, weakened floors. Flooring is really one of our primary focuses within the RV industry. We also are looking at some sidewalls and roofing structures. We've got some agreements with a couple of RV manufacturers that we are exploring applications for their products.
"Our first and primary concern is understanding customers' issues," he added. "What are their quality issues, warranty issues, problems and see if we have a solution for them. That's very important for us when we are working with any company. We are looking to solve their problems with a cost-effective solution."
Transonite's strength comes not only from its fiber construction, but also the outer skin that consists of a bi-directional glass matting that is impregnated with resin. Harris said the resins saturate the glass.
This not only creates a strong surface, but it also gives screws something to bite into when other structures are attached.
"With the testing we've done, we've seen equivalent or better screw retention results with our thin skins as compared to a 5/8ths inch piece of OSB (oriented strand board) or plywood," Harris said. "We also did some sideways testing with the screws where we tried to pull the screws out of the sides through the skins and at 500 pounds we were breaking the screws and were not able to pull them through the fiberglass skins."
Harris acknowledged that cost-wise, Transonite is considerably more expensive than standard plywood or OSB, but is considerably more durable. He said Transonite's cost is more on par with V-board plywood, which is more commonly used in the industry.
"It does vary because we customize every panel for every customer's parameters," he said.
To learn more, visit www.creativepultrusions.com.