RV News
New Indiana Facility Will Serve Semiconductor Market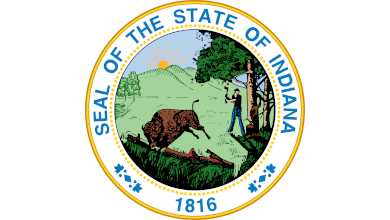 Amidst a world-wide shortage of semiconductor chips, Taiwan-based MediaTek announced plans to create a new chip design center in partnership with Purdue University.
Indiana Gov. Eric Holcomb and Indiana Secretary of Commerce Brad Chambers joined Purdue Dean of Engineering Mung Chiang and executives from MediaTek to announce the company's plans.
The company said it plans to create new high-paying jobs in Tippecanoe County to support the new center, establishing a new microelectronics ecosystem in West Lafayette.
"As a global company, MediaTek has literally a world of options at its fingertips, and we couldn't be more thrilled that they've chosen Indiana to grow and build the foundation and future of the semiconductor industry alongside the brightest minds in the world," said Gov. Holcomb. "MediaTek chose a thriving, top-rated university with innovation expertise and a strong talent pipeline that will power these quality careers for decades to come."
MediaTek plans to create its new semiconductor design center in the Convergence Center for Innovation and Collaboration within the Purdue University Discovery Park District. The company is working with Purdue to establish a partnership for a chip design focus in engineering education, as well as joint research into next-generation computing and communications chip design. This novel partnership in Indiana, MediaTek's first with a U.S. university, represents a new growth model for MediaTek USA, as most chip design operations are clustered on the coasts.
"We believe strongly that being in Indiana means we'll have access to some of the best engineering talent in the world," said Kou-Hung Lawrence Loh, corporate senior vice president of MediaTek and president of MediaTek USA. "Not just at Purdue, but West Lafayette is only four hours away from nearly a dozen of the top engineering schools in the country. In the post-pandemic world, top candidates tell us they want to be closer to home, near family, and they want to have a real house and great schools. Indiana offers all that and more."
MediaTek is the world's fourth largest global semiconductor company, providing chips for wireless communications, high-definition television, handheld mobile devices like smartphones and tablet computers, navigation systems and consumer multimedia products.
The idea for the new design center first took hold during Holcomb and Chambers' trip to Silicon Valley in late 2021, where they met with CEOs of chip companies to pitch Indiana's commitment to the semiconductor sector.
In exchange for up to $1.4 million in tax credits, MediaTek USA said it plans to create up to 30 new high-paying positions.