News
New StepAbove Accessory and TV Mount Planograms Now Available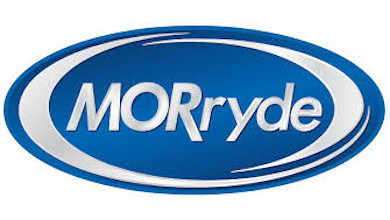 MORryde has announced two new planograms are now available to RV dealerships. The planograms will offer a new way to display StepAbove accessories and TV mounts.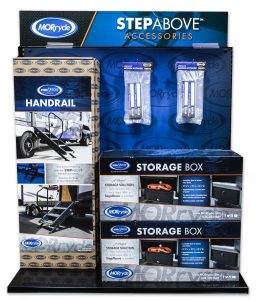 StepAbove Accessory Planogram
There are more than 500,000 StepAbove RV steps in the market that are ready to be accessorized. With the StepAbove accessory planogram, dealers can maximize their shelf space while advertising MORryde's top-selling RV step accessories in an eye-catching display. This planogram is now available to dealers and comes with marketing pieces such as the header, vinyl backer, and shelf strips.
TV Mount Planogram
MORryde's wide range of TV mounts are designed for RVs and were built to withstand the roughest roads. Dealers can now put the TV mounts on display with a planogram that comes with all marketing pieces and a fully assembled TV mount feature bracket that allows customers to see, feel, and demo some of MORryde's top-selling TV mounts.
Dealers can contact [email protected] if they are interested in taking advantage of these planograms at their dealerships.