RV News
Newmar Dealer Meeting: Three Product Lines Receive Extensive Upgrades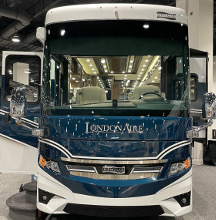 The front cap of the 2024 London Aire
Newmar's 2023 Dealer Meeting continued into its second day on Thursday at the Broadmoor Hotel in Colorado Springs.
The morning started with a presentation by VP of Operations Kevin Bogan speaking on quality and safety. Marketing Manager Shannon Stover detailed how the company's many consumer-focused marketing programs are leading to dealer leads and sales.
Three Newmar brands were up for life cycle changes including the Superstar, London Aire and Ventana.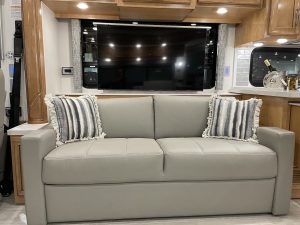 The Ventana includes four new floorplans including the 3507, 3512, 3809 and 3817. The Ventana is equipped with new front and rear end caps and a Villa Comfort Hide-a-Bed Sofa and Jack Knife Sofa. Overall, the 2024 Ventana will come in 10 floorplans.
The Superstar Super C Class motorhome is also new this year. It will come in six floorplans with the all-new 3731 floorplan leading the way. The 3731 and other floorplans have newly designed fascia and a feature ceiling. It also comes with a Detroit Assurance Safety System. The interior cab of the unit is nicely framed and looks like you are entering a new room of the motorhome.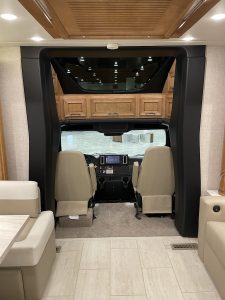 Finally, the London Aire will have five options for 2024 that include a Splendide two-piece stacked washer and dryer and newly designed slide-out fascia and feature ceiling. The London Aire '45 has a robust Cummins X15 with 605 horsepower engine on a Spartan RV Chassis.
Newmar's dealer event will continue into the night with an awards gala and finish and conclude Friday.
Read about more details on Newmar's event in the upcoming June issue of RV PRO.