RV News
Newmar Recognizes Top Suppliers of 2021, Including Top Supplier BlueLinx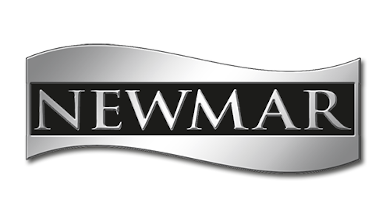 Newmar recognized several suppliers and individual contributors for their supply chain performance for 2021 at its recent annual banquet held at the Samluung Platz Event Center in its hometown of Nappanee, Ind.
The annual awards recognize suppliers for outstanding performance based on internal surveys measuring each supplier in multiple categories while interacting with Newmar's purchasing, manufacturing, quality, service and engineering departments. A score of 195 of a possible 201 points were required for the suppliers to earn an invitation to the evening's festivities.
For 2021, more than 500 suppliers were eligible to receive an award. Of those, 105 suppliers scored "Excellent" and were eligible for individuals awards listed below. Award recipients are recognized for the service, dedication and commitment to serve Newmar, the company said.
In addition to supplier attendees, multiple Newmar and Winnebago Industries employees were in attendance.
"What an amazing opportunity to recognize our key partners that have continued to deliver quality product on-time to Newmar while still faced with significant disruptions in the supply chain," said Matt McQuown, vice president of Supply Chain. "These companies and individuals contributed greatly to Newmar's continued success in the Class A and Super C markets."
Recognized for the Virgil Miller award for this year was BlueLinx. The Virgil Miller award is given to Newmar's top supplier for the year.
Virgil Miller Award
BlueLinx
Customer Service Award
Jason Woolverton of Robert Weed Plywood
Amanda Keiper of Robert Weed Plywood
Diana Norris of Riverpark
Lisa Daly of The Shyft Group
Julie Cortese of Crane Composites
Special Recognition Award
Jacob Blouin of Carefree of Colorado
Salespersons of the Year
Dan Smith of Blue Linx
Megan Hiland of Freightliner
Delivery Service Award
DJ Riskovitch of Himco
Engineering Innovation Award
Uni-Grip
Operation Support Award
Jeff Campbell of Custom Air
Top Ten Suppliers
Crane Composites
HJ Oldenkamp
ITR
KIB Enterprises/ATC
PTL Engineering
Equipment Service/Stresco
Riegsecker
Riverpark, Inc
S&HMetal
Sika