RV News
Newmar Welcomes Dealers to Florida Gathering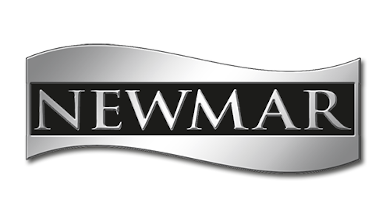 ORLANDO, Fla. – Mike Happe, CEO of Winnebago Industries opened Newmar's 2022 dealer event Tuesday at the Gaylord Hotel & Convention Center in Orlando.
Last year's scheduled dealer event, which ran at the same venue, was split into two two-day events to help promote social distancing due to the COVID-19 pandemic. This year everyone was together, including all seven Canadian dealers, making the event much bigger.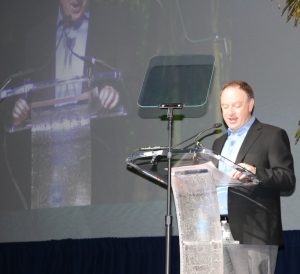 After breakfast, Happe spoke of challenges that the industry has faced over the last year. After going through a laundry list of issues that included supply chain disruptions and inflation, he reflected that the list is too long, but also referenced a phrase from a story he shared, stating, "good."
The story involved a recent NCAA men's hockey team, which had faced adversity on its way to winning a championship. That team had lost its goalie and top goal scorer before the title game and the coach's response was, as it had been all season when they had faced any hardship, "good." The mentality allowed the team to move from "good" to "great."
Happe also noted the importance of the search for Newmar's next leader (company president). He stated it is in process, but he is not rushing, due to the leadership team in place at Newmar being so strong.
Happe concluded his remarks to dealers by noting that the Winnebago group of companies (Winnebago, Grand Design, Newmar, Chris Craft and Barletta Boats) want to be the differentiator in the market.
"We want to be the best – not the biggest," he said.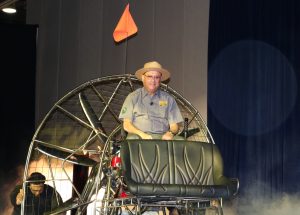 John Sammut, vice president of sales, arrived on an airboat, to discuss Newmar's 2023 lineup. Sammut dressed as an Everglades guide, talked about the Journey Ahead – the theme for this year's dealer event.
Sammut talked of the new marketing methods Newmar has employed, including a new, more efficient lead generation system. Part of the marketing campaign headed by Marketing Manager Shannon Stover has focused on Newmar owners.
Newmar owners share what they have to say about the product, as opposed to Newmar hiring influencers to talk about the product. The theme of "quality" shared by Newmar owners spread across the campaign.
Sammut also mentioned this year's event would include a "first-ever" public live stream on April 28 that would focus on the new model makeovers of the Essex, Dutchstar and Bay Star. He asked that all product information at the event be kept under wraps until the public reveal.