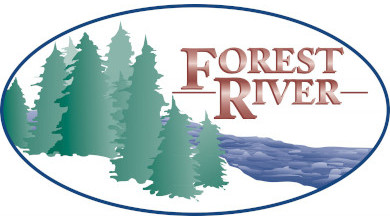 Forest River trailer brand No Boundaries targets active outdoor enthusiasts, and the company said the NOBO lineup is now being made even more nimble with the addition of the Curt Independent Suspension System, which is included in No Boundaries' new Beast Mode package.
No Boundaries is proud to be one of the first RV lines to offer the Curt Independent Suspension System to consumers. The axle-less design allows for complete independent movement of single or tandem axle wheels. The nitrogen-filled shocks, along with the racing-inspired coil springs, deliver a towing experience like nothing else currently in today's market.
"The ground clearance and articulation of the product set it apart in a category all its own," said Cody Schade, No Boundaries product manager, "but the absence of vibration and rattles on long trips and various terrain offer a level of comfort and confidence not currently found in any other towable product."
"These improvements are tailor-made for No Boundaries owners, who want the ability to tow with a V6 SUV, while carrying gear like bikes and kayaks, to take their NOBO where they can find solitude and adventure – which often means leaving paved pathways," Schade said.
According to Bob Boone, vice president of axle sales and axle product manager at Lippert, "The Curt Independent Suspension System is the next step in the evolution of the Lippert/Curt axle lineup. We are proud to have the opportunity to partner with Forest River No Boundaries in this endeavor and look forward to their success with our amazing new product line."
"Bumps, potholes and dirt roads are uncomfortable, and in some cases, even damaging to a truck and trailer," Schade said. "The cushioned ride that our Beast Mode provides is engineered to give you more comfort and a less stressful experience than a standard style suspension."
"Over the last five years, the adventure trailer segment of the RV industry has exploded. There have been some really innovative steps forward with storage solutions, energy systems, and added comfort, from a number of OEM'S in this segment, but the performance of the running gear has not been a focus for many," he said.
"Our team took a fresh look from the ground up, adding standard TPMS and high quality all terrain tires for safety, as well as axle-less suspension for comfort and confidence for years of service and utility."