News
Nomination Deadline Nears for RV/MH Hall of Fame Class of 2022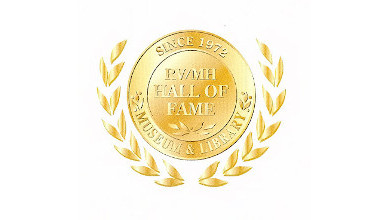 The deadline for submitting a nomination for the RV/MH Hall of Fame is on Oct. 31.
Darryl Searer, president of the RV/MH Heritage Foundation, said that if you have nominated someone in the past but they did not get in before their five-year eligibility ran out, nominators are welcome to resubmit that name and make that person eligible to get in for another five years.
Over the past few years, the active pool of those nominated for induction into the Hall has diminished, primarily because if a nominee is not selected within five years that nominee is dropped from the list of eligible candidates. That does not mean a candidate is less deserving and Searer urges reconsideration for those people.
According to the guidelines, anyone can nominate a person to the Hall of Fame that meets the eligibility requirements.  The only people who may not be considered are those who currently serve on the Hall's Selection Committee.
To be eligible, the nominee must be, or have been, an active participant in any segment of the RV campground or manufactured housing industries for a minimum of 25 years. Canadians and other international members of the industry(s) can be nominated.
Click here to see the nomination guidelines and the nominating form.