News
Nominations Open for RV Aftermarket Lifetime Achievement Award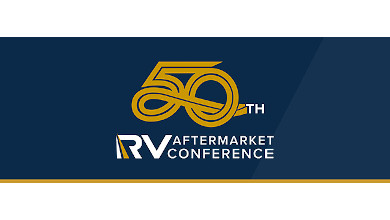 Nominations are now open for the Jim Barker Lifetime Achievement Award. Given to one individual each year who has contributed specifically to the RV aftermarket throughout their career and/or lifetime, Jim Barker awardees have delivered exceptional product innovation, education and philanthropy to the industry, according to the RV Industry Association. Jim Barker Award candidates also embrace a spirit of service to the industry, making a difference to the ongoing excellence of the RV Aftermarket, while also exhibiting strong moral and ethical behavior that exemplifies good stewardship and conduct.
The nomination submission deadline is June 14.
Nominees for the Jim Barker Award will be voted on by the previous 10 award winners, as well as the current Aftermarket Committee Chair and Awards Task Force Chair, and kept in the running for three years. Recent winners of the award include:
2005 Shirley Prest
2007 Ellen Kietzmann
2008 Mike Keller
2010 Ron Dempster
2013 Jerry Shepherd
2014 Tom Manning
2015 John Spaulding
2017 Darryl Searer
2018 Bob Brammer
2019 George Grengs
The winner will be announced on Tuesday, Aug. 10, during the 2021 RV Aftermarket Conference held at the Embassy Suites at Centennial Olympic Park in Atlanta. The 2021 event, which marks the 50th Anniversary of the conference, will be held in-person, Aug. 9-12.
Click here to submit a nomination.
Click here to register for the aftermarket conference.