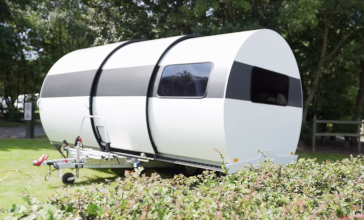 The Manual is an Oregon-based online publication geared toward men, and it recently turned its attention overseas to France, where a French RV company has a most-unusual RV that may make its way to the United States.
Beauer, a French RV company with too many vowels in its name, has engineered its products into bigger spaces than any other in the industry. But when towed behind a vehicle, they sure don't look like it. The explanation is its accordion-like expansion once parked at a campsite, and while other pop-up models utilize this, none do it near in the same way as the French. On June 30, the company announced that, for the first time, it would have a U.S.-based distributor to bring a little of the Old World into the New.
Click here to read the full story.