RV News
NPS Yamaha Signs Exclusive Generator Deal with Forest River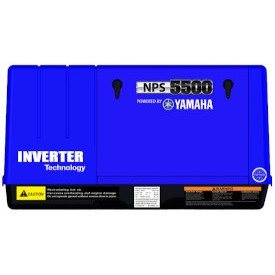 Forest River RV products will be the exclusive carrier for a new, next-generation NPS Yamaha onboard inverter generator, the two companies announced.
NPS says it has worked with Yamaha the past five years to bring this proprietary inverter technology to the RV marketplace, adding that the Yamaha-powered generator "rides on decades of experience in design, manufacturing and customer support."
"Our Yamaha-powered generator brings many advantages over the competition," said Michael Wand, president of NPS. "We sought to revolutionize the RV onboard generator market by partnering with a best-in-class engine manufacturer and combining innovative technology and all new features." He added, "We are proud to bring a second option to the market and believe that competition is healthy and necessary to push the limits of innovation."
Wand highlights some of the inverter generator's top features: "Beyond a three-year/2,000-hour Yamaha-backed warranty, the generator is 25 percent more fuel efficient than anything on the market. It uses proprietary, pure sine wave inverter technology which produces cleaner, more stable power that is much safer for electronics. It has an integrated pull-start as a backup to the remote key fob start and has other modern advantages uncommon to other brands."
The Yamaha-powered generator also comes with the largest network of service locations in the U.S. and Canada.
"Along with a unique, innovative product it is equally important to go above and beyond for all our clients with the highest levels of customer service," Wand added.
The NPS Yamaha generator will be standard and/or optional on Forest River towable products beginning this month, and the ramp-up will continue throughout the summer and into fall on other brands and models.
Forest River representatives have been eyeing this product since 2019, they say.
"We didn't enter into this exclusive deal lightly," said Brent Stevens, general manager of Forest River's XLR Division. "Because it's Yamaha-supported we were excited; however, we wanted to make sure this generator would perform better, add value, make sense for our dealer network and ultimately the end users."
Forest River will be the exclusive RV carriers of these products for an undisclosed number of years, the company said.