News
NRVTA Hires New Student Concierge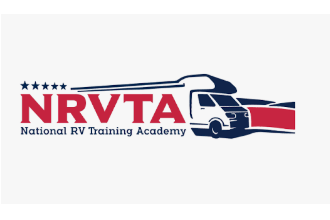 The National RV Training Academy (NRVTA) today announced Shenika Lyons joined the staff as student concierge.
The Dallas native serves as the primary point of contact for students currently attending classes. Located at the front entrance to the Big Red School House, Lyons greets people and helps direct out-of-town students to local resources, such as restaurants, stores and various attractions.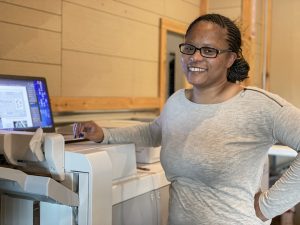 She also serves in an administrative support position for the school by printing course material, accepting packages for students and staff, and routing emails from a general account to the person best capable of responding to a message.
Before students start class, Lyons makes sure they have name tags and name tents on their desks, and they have a package of resource information as well as a certificate ready to take with them after graduation.
Lyons also took on responsibility as the sales and support coordinator for the RV Tech Course home-study program. She packages and ships nearly a hundred kits each week to people throughout North America, as well as providing technical support to students having trouble accessing online course information on Windows and Mac systems. Each week, she prepares sales and quality-control reports.
The school said Lyons is a student herself and just a few credits shy of completing a bachelor's degree in business administration from Strayer University. Lyons and her husband have five children ranging from 9 to 17 years in age. When she's not carting children to various activities and events, she really enjoys fishing in the nearby Cedar Creek Reservoir.
Lyons came out of the restaurant industry to join the staff at NRVTA. When she saw the position announcement, she was intrigued because her family has talked about RVing for several years.
"I was looking for something different, and I found it at NRVTA," said Lyons. "The atmosphere here is entirely different from anywhere I've worked in the past. Everyone is super friendly and we all treat each other like a family. There is a lot of excitement here and plenty of activity to keep me very busy."
Stephanie Henson, NRVTA director of administration, said Lyons is a valuable team member.
"We really need a vivacious person serving as the concierge to make students feel welcome and make the most out of their time at NRVTA, and Shenika does that very well," Henson explained. "Shenika is also gifted at managing multiple tasks in our fast-paced environment. She's a fantastic addition to our staff."