RV News
NRVTA Names New Videographer, Editor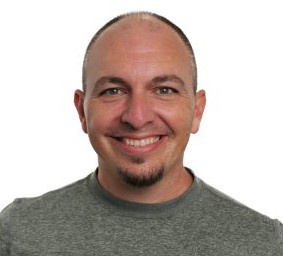 Tener
The National RV Training Academy (NRVTA) has hired Jason Tener as a videographer and editor.
Originally from Camarillo, California, Tener is responsible for recording all video footage for Todd's Tech Tip Tuesdays, RV Unplugged and other videos produced by NRVTA and its related associations.
Tener performed mechanical work for BNSF Railroad in Vancouver, Washington, for 10 years before desiring a change. Working most evenings and many weekends was taking a toll on his family, Tener said. He was doing video work as a side business.
"I had been looking for something else to do for a while, and my wife and I even contemplated traveling with our two children for six months to a year," Tener said. "We were trusting God had a plan for our lives. He delivered by bringing us to NRVTA. The culture in Texas is much different than it is on the West Coast. People are generally happier, and we were fortunate to meet so many other believers."
Tener first came to NRVTA as a student seeking to become certified as a mobile RV service technician, after learning about the school by watching YouTube videos. However, after the staff learned about his skills in video production, he was encouraged to join the team.
"I jumped at the opportunity because it was a way for me to put my passion for videography and my college degree to work serving others," said Tener. "Now that I am able to work on video production, I'm learning more about marketing as well."
He and his wife, Kim, homeschool their 12-year-old daughter and a 10-year-old son. The family lives in nearby Chandler, Texas, and owns a 2022 Grand Design bunkhouse, which they plan to use to enjoy RV adventures.
Tener can be reached by email at jason@nrvta.com.