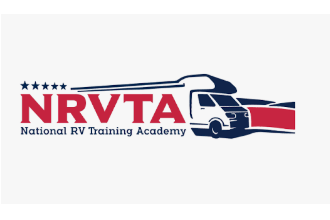 To build awareness of the fun and camaraderie that awaits people in the RV lifestyle, the The National RV Training Academy (NRVTA) has created a competition to be released online in a nine-part reality show format which is designed to show off the RV lifestyle.
RV Unplugged combines off-grid RVing, which is becoming more popular all the time, with the competitive spirit of eight teams of YouTube creators that will be tested physically and mentally. The winning team will be crowned the first-ever RV Unplugged champions and receive a $10,000 cash prize.
The RVers set up base in a remote Texas location where they competed in rigorous trials of survival basics with zero resources, said Tony Flammia, NRVTA's director of sales and marketing, who helped develop the series. The participants are all experienced RVers who own a travel trailer or motorhome, and have all amassed followers on YouTube. During the competition, they will not be plugged in to shore power or any other utilities for two weeks.
"RVers across the country are craving entertainment they can relate to whatever the contestants are trying to do," he explained. "Viewers will be able connect with and show support for their favorite competitors."
Scheduled for release starting March 1, the series will feature nine weekly episodes, including additional videos promoting contestant stories and behind-the-scenes footage, topped off with a final episode recapping the two-week experience. NRVTA will host a rally and watch party May 4th to May 8th to coincide with the show's final episode.
Season One contestants are:
Ryan Miller, with Millers in Motion
Katrina and Chris Bellofatto, founders of Our Everyday Getaway
Howard and Katelyn Newstate, also known as the Newstate Nomads
Chris and Martha Peters, founders of Venturesome Couple
Charity and Ben DeVries, with Grateful Glamper
Michael and Susan Scarpignato, from RV Blogger
Dave and Tanya Villa, from Turn it up World
Chris and Aaron Willers, with Irene Iron Travels
Phil and Stacy Farley, founders of You, Me and the RV (also known as Today is Someday), served as captains during the competition to lead their teams through various challenges.
"We collaborated with some of the most-popular online RV lifestyle influencers to reach more than 1 million combined subscribers on various platforms," said Flammia. "Since we released the first trailers on Oct. 27, we had more than 15,000 views in the initial 24 hours. We are really excited to see how many people tune into the series to learn what kind of fun and adventures people can enjoy with the RV lifestyle, and to learn more about these popular RVers."
You can watch the first one-minute trailer for RV Unplugged here:
And a short video introducing the season one contestants is here: